Welcome to the Lonely Seal International Film, Screenplay & Music Festival. Here are our official trailers. Our festival takes place at the Regent Theatre in Arlington, MA (Boston) October 6-10, 2021.  
2021 Lonely Seal Festival Schedule



Welcome to the 2021 Lonely Seal International Film, Screenplay & Music Festival. Please join us in celebrating some breathtaking accomplishments from 20 countries around the globe. We are thrilled to share them with you at the Regent Theatre, a 105-year-old cinematic gem in Arlington, MA, (Boston). I'd like to applaud all of our wonderful participants because their creative genius thrived through a highly selective, 12-month process. So, on behalf of Regent Theatre owners Richard Stavros and Leland Stein, Box Office Guru Wayne Spinney, Technical Director Ryan Yorck, House Manager Edward P. Witham, Jr., Designer Samuel Butler, the entire Regent Theatre support staff, the 60+ judges here at Lonely Seal, and all of our wonderfully supportive sponsors and marketing partners; The Regent Theatre,  Final Draft, Designware, Hourglass24, Acorns, and The Hammad Zaidi Company, I welcome you to our best festival yet. Hammad Zaidi, Founder & Festival Director.
The City of Arlington's Covid-19 regulations for indoor events is listed on the top menu as "COVID-19 REGS" and are listed below.  
Wednesday, October 6

12:00-2:15 PM

October Artlinks Presentation 
Please join us as Leland Stein, co-owner of the theatre traces the history and the amazing staying power of this cultural gem, including managing it through the pandemic. He will let us in on how performers and performances are selected and scheduled, what other art events may interact with performances and audiences, his thoughts and plans about the future. 
12:00-12:15 Networking.
12:15-1:00 Presentation and Q & A.
1:00-1:30 Networking and announcements.
1:30-2:00 – Short Film Showcase
The Secret Walls (France 14:25) Engulfed in theatrical machinery and caught up in the beguiling cogs of time, a man plunges into a maelstrom of faces.
New Dutch Herring (Netherlands 12:40) A lonely fishmonger has to choose between his beloved herring cart and being reunited with his family.
Extra Innings (USA 8:34) A reporter interviews the manager of the Boston Red Sox in an attempt to uncover secrets from his past.
3:30-4:30 

PM

Meet & Greet 
Meet with our staff, but more importantly, it's an opportunity to meet each other.
5:00-6:30 PM

Spacebound – Session #1 

[Block 1]
Garage Romantic (Norway 12:35) A big dreamer from the small town of Togliatti, Russia ponders life while building a rocket-powered sled made from discarded trash.
Indian Space Dreams (UK 1:16:42) Scientists at Mumbai's Tata Institute of Fundamental Research have been working since 2001 to build and launch Astrosat. If successful, it will allow astronomers to study black holes as never before and get closer to understanding how our universe is formed. But as things start to go wrong, they soon discover the enormity of the challenge they have taken on. Filmed over 5 years, we follow these astronomers on this 'topsy-turvy ride' to space.
7:00-8:30 PM

2021 A-Town Teen Award Winners [Block 2]
Best Film – Sol Yudowski "Ink"
Best Actor – Luca Rugerio "Washed Up" 
Best Production Value – Angelina Santiago "Photo Project
Best Writing – Sonya Panariti "Home Is…"
8:40-11:00 PM

Opening Night Showcase [Block 3]
Two Different Eyes (S. Korea 10:50) The short documentary 'Two Different Eyes' is about two different view of being a person with a disability from the two eyes with significantly different eyesight. The main Character 'Juseung Lee' had grown up with discrimination and mockery when he was young. Meanwhile, he found music as a language of his voice, and he has dreamed as an artist. However, In his journey of being an artist, he has encountered the gaze of looking at the sublime achievement of 'overcoming' disability. 
The Stranger (USA 12:59) Blake is returning to make amends with her mom but finds a stranger claiming to be her sister living in the house.
Voices (USA 7:02) A telepathic intelligence operative is interrogated by her handler for connecting with the minds of targets.
Remembrance (Australia 15:00) A thief who downloads memories to sell to the highest bidder is cornered by a mysterious woman who wants information of her own. 
Alternate Ground (USA 1:32:00) When a teenage boy is found after disappearing overnight, lack of medical answers suggests an alien abduction. 
Thursday, October 7
2:00-3:50 PM

Stories About Us – Session #1 

[Block 4]
Eyre & Sea (Australia 19:10) Here, in a town with a population of 3, live Alan. In a life shaped around the natural world, an unlikely relationship with a colony of pinnipeds has fundamentally changed him.
Sapelo – (Switzerland 1:31:11) Sapelo journeys within a unique American island to tell the story of its matriarchal griot, Cornelia Walker Bailey, and her adopted sons coming of age in the last remaining enclave of the Saltwater Geechee people. 
4:00-6:00 PM

Lonely Seal Happy Hour #1 [Block 5]
Don't Dis My Ability (USA 10:04) A candid interview with four individuals with disabilities share their strengths and determination against adversity in order to be accepted and appreciated for who they are.
Harmonia Solid (USA 10:23) A woman discovers an area rug that disposes of literal and figurative trash in a magical way.
Shadow Of The Moon (China 19:01) Loli, an ambitious 12-year-old, dwells in a run-down urban village in South China. After losing both her parents, she is forced to live with her dreadful grandma and take care of her two younger siblings. Hoping to leave her troubled family behind and move to the city, she attempts to win over the heart of a kind woman who wants to adopt a child. 
Good Girl Rose (Singapore 12:38) Rose, a Filipino domestic worker helps her troubled boyfriend.  But, help comes at a high price.
Subservient (Iran 11:26) This is a sequentially planned, long-take film, where story structure is of greater importance than dialogue. 
Peek-A-Boom (Lebanon 5:00) Surrounded by her loving family on her birthday, an event occurs that shapes Mira's life forever.
Chapter Two (UK 9:22) A new book club member notices eerie similarities between the novel's creepy, cat-loving protagonist and the group's creepy, cat-loving host. 
The Dark Web (USA 27:25) A desperate father explores the depths of the notorious Dark Web to acquire a new heart for his sick son. 
6:45-8:00 PM

Spacebound – Session #2 

 

[Block 6]
Zero Gravity – Documentary (USA 1:14:00)  A diverse group of middle-school students competes in a nationwide competition sponsored by MIT to code satellites aboard the International Space Station.
8:30-11:00 PM
Thursday Night Showcase [Block 7]
How To Get $100 Million (USA 9:23) A disenchanted young woman ascribes to the get-rich-quick advice of a self-help guru – only to learn the cost of getting what you want. 
The Big Nobody (USA: 13:53) A directionless hipster and her clueless cameraman pregame for the best night of their young lives. 𝘕𝘢𝘱𝘰𝘭𝘦𝘰𝘯 𝘋𝘺𝘯𝘢𝘮𝘪𝘵𝘦 𝘮𝘦𝘦𝘵𝘴 𝘎𝘰𝘰𝘥𝘧𝘦𝘭𝘭𝘢𝘴
Extra Innings (USA 8:34) A reporter interviews the manager of the Boston Red Sox in an attempt to uncover secrets from his past.
The Game Is Up: Disillusioned Trump Voters Tell Their Stories (USA 1:59:11) A GOP congressman-turned right-wing shock jock; a rising star in the Young Republicans; a party-loyal Ohio farmer; a US Army Veteran & hardcore 'MAGA'; and three evangelicals all recount their evolutions away from being Trump supporters.
Friday, October 8
2:00-3:30 PM  

Stories About Us 

 – Session #2 [Block 8]
Casteless Collective (India 1:30:00) On June 6th, 2018, a band of musicians from various backgrounds came together as a collective. Over 7,000 people attended.
4:00-6:00 PM 

Lonely Seal Happy Hour – #2 [Block 9]
Songs
Philip Curcuru – Brooklyn Charlie, a song by The Atomik Age Project
Eden Neville – Half of Me
Richard Stavros – Children Of The Streets: Scott's Story –  I've Gotta Go Home
Ms. Rossi (Italy 5:00) While on her way to a business meeting, Ms. Rossi takes an interesting detour.
Check, Please! First Shift (USA 7:02) Julie is a French immigrant who just moved to NY to pursue her American dream and starts working in a small chaotic restaurant. It's her first shift and nothing goes as expected. It sucks to be the newbie.
Javelina Run (18:48) Two idiot ranch hands pretend to be fugitive train robbers to get attention from the ladies at an old west saloon.
New Dutch Herring (Netherlands 12:40) A lonely fishmonger has to choose between his beloved herring cart or being reunited with his family.
The Secret Walls (France 14:25 – freely inspired by Dante's Divine Comedy) Engulfed in theatrical machinery and caught up in the beguiling cogs of time, a man plunges into a maelstrom of faces.
Serendipity and Me (USA 3:57) Investigate the effects isolation and the 2020 pandemic have had on a young autistic actor. 
Strange (UK 2:49) This animated film dives into an autistic author's life; exploring friendship, trials, and the use of unique coping strategies.
The Amazing Adventures of Awesome (UK 6:15) This is a hand-animated film about a young autistic girl at the heart of a quiet revolution.
6:30-7:45 
PM
The Theatre Of Sound
 [Block 10]
I Used To Dance (USA 5:00) A poetic deep dive into a woman's loneliness during the pandemic and her longing for connection on the dance floor. 
Sad Girl Karaoke (USA 19:10) This started as a sketch, turned into a live show, and is now a short film. 
Songbirds (USA 51:58) The Songbirds guitar museum hosted the world's largest collection of vintage guitars. Covid-19 forced the museum to permanently close. This film explores the final hours and cultural impact of this special collection.
8:00-10:15 PM

Friday Night Showcase [Block 11]
Michelle Rose – Ghosted *Preformed Live on-stage by Michelle Rose
We Don't Play (USA 4:44) SouthBayCutz is a new wave in the south bay (East Side San Jose, CA) of young, innovative Chicano Hip-Hop. 
Perfect Resonance (USA 9:03) After another humiliation, a timid unsuccessful composer, Luke, plans a perfect murder by using the acoustic piano vibration to create a Rube Goldberg machine/domino effect to murder his dead wife Scarlett's brother, Ben, who occupied their house and has bullied Luke for a long time.
Peeps (Australia 17:39) Take a  peek into the inner world of a turbulent teenage friendship group on their after-school shopping trip.
How Marvin Went to Jail (USA 5:03) A man is thrust into a mission of self-discovery when he's forced to cope with the conclusion of his relationship.
Ghosted (Music Video – USA 4:45) A twisted dream, or a date night gone bad?
Video Games (Music Video – USA 2:24) A boyfriend is distracted by his video games, while his girlfriend deals with three very different situations.
Egyptian Cotton (Music Video – USA 3:13) "Egyptian Cotton" is an ode to the advice Wren Wilder once received from a close friend: "If you're the coolest one sitting at a table, you're at the wrong table." 
The Plumber (USA 6:12) As curfew approaches, an everyday heroine risks it all in a smuggling operation from Nazi-occupied Poland.
The Young King (USA 4:55) A drag king on her way to reconnect with her father,  gets ready.
Yes, I Am – The Ric Weiland Story (USA 1:02:12) Ric Weiland was one of the first employees at Microsoft and helped focus and organize their early successes. Out and proud since the '70s, Ric was a champion of gay rights. During his life, he donated more than 20 million dollars to fund more than 60 non-profit organizations. His efforts to establish representation and resources for the LGBT community still have a profound impact today.
10:30 PM-12:00AM

 Festival Party [Block 12]
Eat, drink and enjoy.
Saturday, October 9
10:30 AM 12:00 PM  

Screenwriting Career Strategy Seminar [Block 13]
Specifically designed for screenwriters, topics include career advancement strategies, the do's and don'ts of development, writing partnerships, getting representation, copyright facts, financing, and other gems you need to know to help you thrive.
12:30-2:45 PM 

LGBTQIA Focus [Block 14]
Queer Isolation (Canada 11:19) Noelle, a young Vietnamese-Canadian transgender woman, is forced back into the closet when she moves back in with her parents during the COVID-19 pandemic.
The Art of Sin (Norway 1:00:00) Struggling with his sexuality, Ahmed Umar was forced to leave his home country of Sudan, which is one of seven countries that still practice the death penalty for homosexuality. In Norway, Ahmed Umar has affirmed his sexual identity, becoming the first openly gay man from Sudan, he is also one of the most successful up-and-coming young artists, exhibiting throughout galleries in Norway, and internationally.
Gay Body of Music (USA 31:34) * Filmmaker/Pianist Daniel Beliavsky will perform briefly and host a Q&A after the film. 
"I want to create a gay body of music. Once it exists, it exists. No one can deny it. It'll be there forever, to encourage other people that this is alright to do." – David Del Tredici.
Gay Body of Music) follows Pulitzer Prize–winning American composer David Del Tredici (b. 1937) through his transformative and uninhibited commitment to writing what he calls "gay music," a repertoire that celebrates the joys and honors the struggles of his life as a gay man. In his music, Del Tredici courageously and provocatively embraces his sexuality while confronting the fears and concerns shared by gay people of his generation–those of violence, marginalization, loneliness, and the need to be heard above the din of the normative. The film explores the urgent questions that emerge where biography, social history, and music intersect.
3:00-4:30 PM

Pod Of Seals Career Strategy Seminar with Hammad Zaidi [Block 15]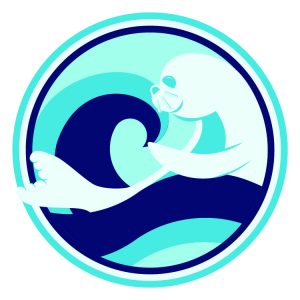 This seminar is designed to help you shave years off your journey in the entertainment industry, by instilling you with the key insight that others won't tell you. Pod Of Seals host Hammad Zaidi is the founder of the Lonely Seal Company Group, which consists of entertainment, social cause, and media-related companies committed to making the world a more magical place. These include Lonely Seal Releasing, an international film, and television, distribution company,  The Lonely Seal International Film, Screenplay & Music Festival, a Top 100 Best Reviewed Festival, Lonely Seal Releasing, an International film, TV and new media distributor, and sales agency, and Lonely Seal Streaming, which launches in late 2022. Hammad is a certified buyer at the world's most significant film festivals and film sales markets, including Cannes, Berlin, Hong Kong, etc, and he is a member of the Producers Guild of America and the Writers Guild of America. In addition, Zaidi is a founder at Hourglass24, a  new crowdfunding platform that focuses on 24-hour campaigns, and he is an early investor/co-owner of Industry Corporation, which created Designware. 
Zaidi has also been a jury member, advisory board member, panelist, filmmaker advisor, program curator, and screener at several film festivals, including Sundance, SXSW, Slamdance, and Flickerfest in Sydney, to name a few. Hammad has also been an adjunct professor and guest lecturer at several universities, like UCLA, USC, Vanderbilt, Chapman, The Watkins Film School in Nashville, Avila University, The University of Kansas, UMKC, and San Diego State, among others. Hammad Zaidi received his Masters of Fine Arts from the UCLA School of Film and Television Producers Program.
7:30 – 10:00 PM

 New England Ska Summit – A World Premiere Happening [Block 16]
The premiere screening event featuring the history & future of Ska music throughout the world with LIVE! Music On-Stage.
Sunday, October 10 
9:00-10:30

AM

 

Meet & Eat

 – 

Sunday Morning Breakfast [Block 17]

Kick off the final day of our festival with food, drink, and great conversation. 
Symbiosis (Italy 3:15) SYMBIOSIS explores the relationship between musicians and their instruments.
Body Hi (USA 21:55) Body Hi is a reimagined coming-of-age story. This is for the people who won't be satisfied by the external means of achieving one's best life–who bloom by digging deep, deep within.
Escapement (Columbia 3:35) Inspired by the unexpected series of events caused by COVID-19 the video focuses on the fact that each individual has the power to choose their own path.
The Magic Swan Geese (Russian Federation 35:05) A six-year-old deaf and mute girl is obsessed with the dream of becoming a ballerina.
One All The Way (USA 24:27) Three elderly New Jersey men search for the world's greatest Hot Texas Weiner, but along the way, discover what has happened to their hometown, Paterson, New Jersey.
10:45-1:30 PM 

Cinema Earth [Block 18]
Australia Burns: silence of the land (Australia 1:20:00) In 2019-20 Australia experienced a catastrophic bushfire season. This documentary focuses not only on the fires and their devastating effect on Australia's unique wildlife and ecosystem but whether climate change played a role.
Kiss The Ground (USA 1:25:00) By regenerating the world's soils, we can completely and rapidly stabilize Earth's climate. Hosted by Woody Harrelson. 
2:00-3:30 PM

Stories Aching To Be Told – Session #1 [Block 19]
Moustafa & Maram (Canada 30:00) "Moustafa & Maram" explores what it means to be Muslim in America.
2nd Act: Danny J. Gomez (USA 5:00) Danny journeys from surviving Hurricane Katrina and a life-altering accident to becoming a professional actor.
Xiety (USA 2:54) This film explores the ways anxiety may feel for those who suffer from it through a visual journey in Val's mind.
Pushing The Boundaries (USA 5:00) Jason Goulet suffers a catastrophic injury his senior year of high school which is witnessed by his football coach, who happens to be his father.
Spirit To Soar (Canada 45:24) The film looks at how seven First Nations high school students had either died or gone missing from 2000 to 2011.
 4:00-6:00 PM 
Stories Aching To Be Told  – Session #2 [Block 20]
Alive (USA 10:00) A hybrid, experimental documentary which explores the issue of modern-day slavery perpetrated by the fast fashion industry. Through art, dance, and anthropology, Alive seeks to start the conversation of our individual role in the world, and our responsibility to fix its issues.
The Grass Ceiling (Ireland 15:00) Three successful female athletes explore what drives them to play, how the punishment, effort, and joyful reward in sport reveal something essential in the human spirit that is often elusive for women; how being physically courageous, unapologetically competitive and deeply passionate can unlock the freedom to really occupy your own skin.
The Last Vaquita (UK 13:20) With the Vaquita Porpoise on the brink of extinction, two brothers who collaborate as wildlife artists leave their studio behind and head to a small fishing town in Mexico. They experience the front-line fight between ocean conservationists Sea Shepherd and the poachers, backed by the Mexican cartel, who are devastating countless marine species. 
As We Are – Documentary (USA 24:43) When Evan Bertrand was diagnosed with autism, doctors told his mother, Andrea, to go home and mourn the loss of a "normal child." Instead, she and her son went on to discover his gift for music together. Twenty years later, Evan and Andrea are putting on the biggest concert of his life, just as they are.
A New York Story  (USA 49:00) In the tumultuous summer of 2020, four entwined New Yorkers tell stories of how their lives have been shaped by the protests, the pandemic, and the unforeseen consequences of both.
7:00-8:00 PM – Awards Ceremony [Block 21]
Celebrate the festival one last time, as we give out our awards to the best of the best creators at our festival.
_________________________________________________________
COVID 19 REGULATIONS 
The health and safety of our guests, employees, and performers is our top priority.  Since the start of the pandemic 18 months ago, the Regent has made every effort to meet or exceed local, state, and CDC guidelines specific to indoor performance venues. As new recommendations and requirements are issued, we will continue to adapt accordingly.
MASKS REQUIRED FOR ALL INDOOR SETTINGS WITHIN THE TOWN OF ARLINGTON
Cases of COVID-19 in vaccinated and unvaccinated residents due to the highly contagious Delta variant have been increasing in Arlington since July 2021. On July 27, 2021, the Centers for Disease Control issued an advisory for vaccinated persons in areas of substantial and high transmission to wear a mask while indoors. A mask mandate is an immediate intervention to prevent the spread of disease within spaces open to the public.
Pursuant to M.G.L. Chapter 111 sections 31 and 104, the Arlington Board of Health adopts a public health mandate effective August 19, 2021, requiring face coverings for all persons at all times when inside public spaces or private spaces open to the public. This mandate applies to individuals aged two years and over except where an individual is unable to wear a face-covering due to a medical condition or disability.
If a customer refuses to wear a mask or cloth face covering for non-medical reasons, a business may decline entry to the individual.
  Foodservice establishment customers may only remove face coverings when seated.

  Performance venue customers may only remove face coverings in the actual act of eating and drinking. Indoor performers are required to wear face coverings, except where they are able to maintain a minimum of 25 feet of distance from members of the audience. Indoor bar and dance venue customers may only remove face coverings when seated at tables or seated at a bar. Patrons standing or ordering at the bar must be masked. Guests must be masked on indoor dance floors.

  Lodging guests and workers are required to wear face coverings when inside hallways and common areas.

  Residents, visitors, and employees in multi-unit homes and apartments are required to wear face coverings when inside common hallways and spaces.

  Members, visitors, and employees in private membership clubs are required to wear face coverings while indoors. Houses of worship are covered by this order.

  Fitness Centers/Health Clubs workers, customers, and visitors are required to wear face coverings during fitness activity, including strenuous activity.

  At personal services establishments, including but not limited to barber shops, hair and nail salons, all customers and workers are required to wear face coverings, except for skin or beard care that occurs on the face, the customer may temporarily remove the face covering but must immediately put the face-covering back on for the remainder of the visit.

  Masks remain mandatory for all individuals on public and private transportation systems (including rideshares, livery, taxi, ferries, MBTA, Commuter Rail, and transportation stations), in healthcare facilities, and in other settings hosting vulnerable populations, such as congregate care settings.

  All businesses open to the public must post signage (i.e. entryways, points of service, etc.) advising customers that facemasks must be maintained inside the establishment. Establishment staff must supervise and enforce this requirement.
This mandate will be in effect whenever the Level of Community Transmission data from the US Centers for Disease Control (CDC) for Middlesex County is categorized as either "Substantial" or "High" over a consecutive two-week period.
This mandate will no longer be in effect whenever the Level of Community Transmission data from the US Centers for Disease Control (CDC) for Middlesex County is categorized as either "Low" or "Moderate" over a consecutive two week period.