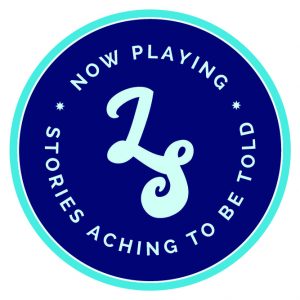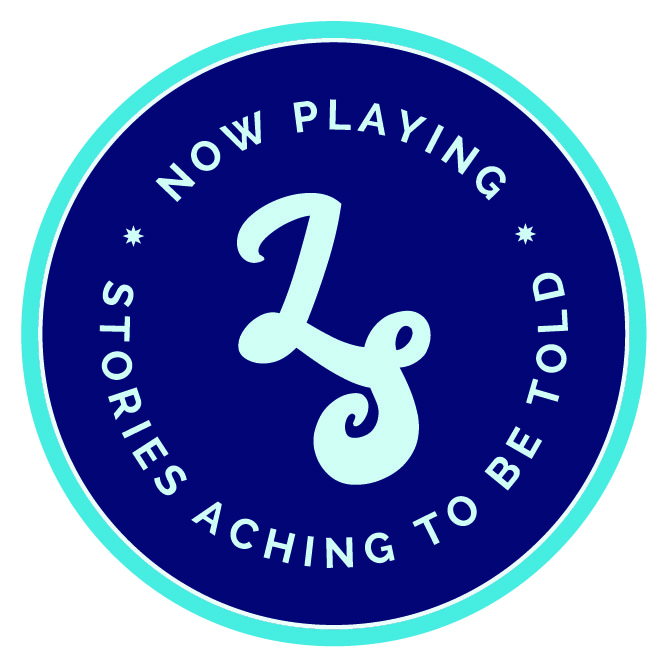 A message from Hammad Zaidi, Founder & Festival Director of the Lonely Seal Film Festival.
"From local  to global." The Lonely Seal Film Festival embraces inclusiveness. I have a disability and Jonathan Nadeau is blind, we just don't promote inclusiveness, we live it. We're showcasing 54 films and 22 screenplays from 15 countries, and 35 of our selections are created by women. Thank you kindly for supporting us, and we'll see you at the historic Regent Theatre!
The Lonely Seal Film Festival is sponsored by: 
Regent Theatre Screenings – Friday, October 5
10:00-12:30
Three Courses – Short Film  (USA 18:55)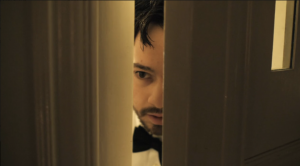 A server with only one guest reservation for the evening struggles with a three-course meal. Dir. Noah Pitifer.
The Sweet Sink and Without Color – Short Film (Spain 7:40)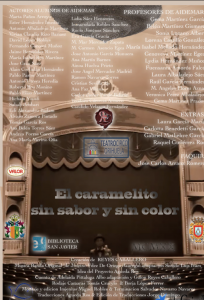 In a far country, there was a famous candy factory that created the most delicious sweets in the world, except for Caramelito, who was born without color or flavor. Dir. Reyes Cabellero. Note: This short film was made with children from a non-profit association made up of families with children with disabilities. 
Home of Mephibosheth – Documentary (China 1:59:00) 

Seek out the abnormal children who are abandoned and neglected, and embrace them with a home, a place of hope. This film took over 16 years and 600+ filming hours to complete. Dir. Guang Li.
12:45-2:45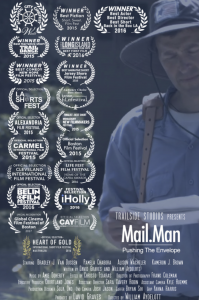 Mail.Man – Short Film (USA 23:25)
With letters something of an endangered species in this new digital age, "Mail.Man" illustrates their continued importance in a moving but light-hearted fashion, with modern technology still playing an important role. Inspired by a character-driven nod to Frank Capra, the story unfolds through the endearing experience of a veteran mail carrier. Dir. William Aydlott.
Icons – Short Film (USA 5:10)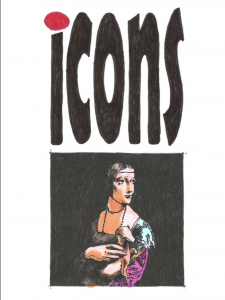 Five hundred years of world art in five minutes, featuring three dozen iconic works rendered with nylon-tip pen and animated old-school style. Each painting is onscreen for three seconds; the transitions between them also last three seconds each. Made up of 2,500 individual drawings, with a musical soundtrack created by the artist. Dir. Ronnie Cramer.
Beneath The Skin – Short Film (USA 22:16)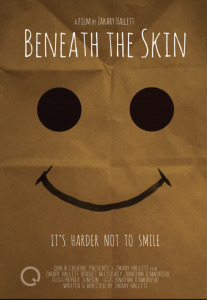 Fox is assigned an uncomfortable task in place of the traditional 21st birthday career assignment, making him vulnerable in a world of conformity. Dir. Zakary Hallett. 
The Sunrise Storyteller – Documentary (USA 1:04:00)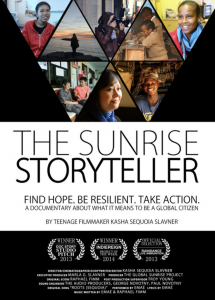 The Sunrise Storyteller follows the hero's journey of teenage filmmaker & social justice advocate, Kasha Sequoia Slavner, as she sets out for six months on her 16th birthday across the world in search of stories of hope and resilience that shine a light on what it means to be a global citizen and how we can all make a difference. Dir. Kasha Sequoia Slavner.
3:00-5:00
Waikiki PD – Web Series (USA 12:31)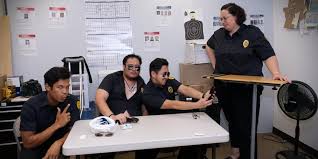 Waikiki PD is a comedy where the police officers of Honolulu's most under-funded department must solve crimes like senior citizen prostitution. Waikiki PD is shot in the style similar to The Office and Brooklyn Nine-Nine. Dir. Jeff Orig.
The Snag – Short Film (France 8:00)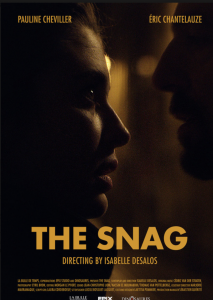 When Camille meet Etienne, there is something more than usual. But she has a secret which will ruin everything between them: she has HIV. When she runs away and then he catches her, the complicity turned to a lack of understanding. Despite their shared desire, those two hearts will hurt each other. Dir. Isabelle Delasos.  
The Newcomer – Short Film (USA 3:17)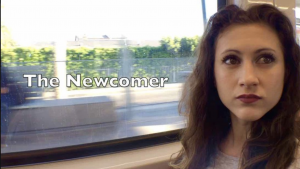 A woman moves to town, meets a man, and discovers a secret. Dir. Tony Mouleart. 
I Think I Need a Drink – Short Film (USA 10:00)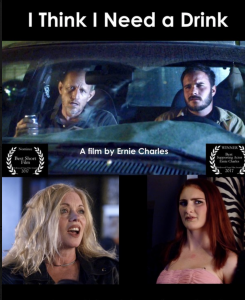 An intriguing and comical story about a detective in search of a thief. He encounters a drunk who helps him, as he discovers more about his own life then wants to know. Dir. Ernie Charles. 
Zim High – Feature Film – (Zimbabwe – in English 1:24:00)
ZIM HIGH is a mockumentary filmed in Zimbabwe by Aboriginal Australian Exchange student Simon Kaantju (17), showing what it's like to attend the harshest, most cruel, and most prestigious high school in Africa. Dir. Tatenda Mbudzi.
5:15-6:45
American Film Institute (AFI) Selections
The Bake Shop Ghost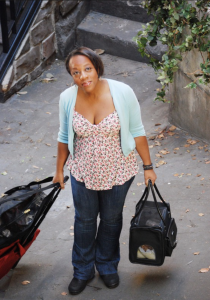 In a haunted bake shop, a determined young woman struggles to find the perfect recipe to satisfy a hungry spirit. Based on a best-selling children's book, this film provides enchantment for all ages. Dir. Lorette Bayle. 
The Christmas Tree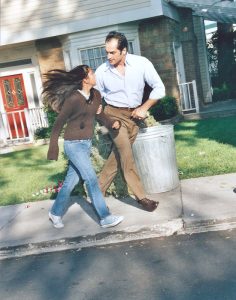 When a Muslim girl brings home her class Christmas tree, she sparks a cultural and religious battle with her orthodox father. Dir. Najla Zaidi. 
A Meditation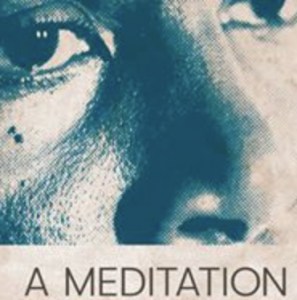 A man who is a little lost finds himself connecting with a surprising woman who shows up to buy the DVR he is selling on Craigslist. Dir. Joe Petricca. 
Heimlich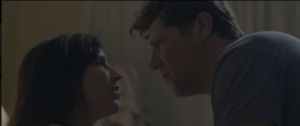 Nina and Alex are married, with their toddler Elsie. Nina's had enough. Dir. Lisanne Sartor. 
Instinct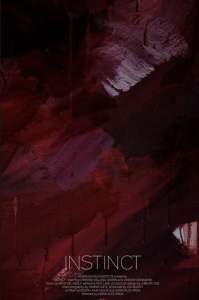 A psychosexual thriller about Isabelle, a lonely gallery owner who meets a dangerously seductive performance artist and discovers they have more in common than expected. Will Isabelle allow herself to let Camila in without giving in to her true nature?  Dir. Maria Arida.
7:00-9:30
In Everyone's Eyes – El ultimo! – Short Film (Canada 6:49)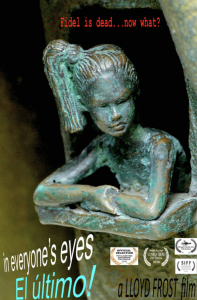 A smiling narrator hides his slyly subversive message about Cuba in plain sight: by singing it! This mirrors the island's reality, where it's dangerous to openly confront the State. Completed after Fidel Castro's death, 'El último!' is a more pointed director's cut of the multiple award-winning musical-documentary 'In Everyone's Eyes (en todas las miradas).  Filmed entirely in Cuba. Dir. Lloyd Frost. 
Starlit – Feature Film – (USA 1:30:00)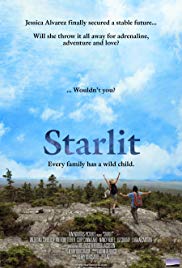 A girl with ADHD finds herself to go on the lam with a bad boy. This adventure made of hiking and stargazing will push her to discover herself. Dir. AO
Regent Underground Screenings – Friday, October 5
10:00-11:45
Singled Out – Web Series (USA 7:42)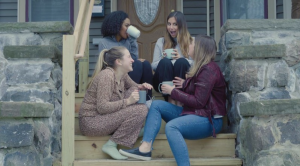 "Singled Out" follows ELLIE, a culturally savvy, eternally single college student. Her three roommates, however, are in relationships — and they never let her forget it.  Dir. Danielle Yacobson. 
Tournament – Feature Film  (USA 1:24)
A group of unlikely friends gathers for an epic tournament battle only to have a beautiful outsider to turn everything upside down. "Tournament" captures the spirit, camaraderie, and smack talk of millions of players around the world. Dir. Patricia DiSalvo Viayra.
12:00 – 1:00
Filmmaker Panel
1:15-3:30
Mumpsimus and Halcyon Discord – Short Film (UK 3:00)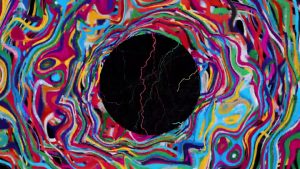 If you are a young person experiencing mental ill health and homelessness, life is far from a walk in the park. This film explores the connections between mental health and homelessness, challenging common misrepresentations in the media. Using the medium of the spoken word, the film questions whether we can ever view issues such as these in an objective way. Dir. Rolf Klein. 
Breakers: Saving Harper Ross – Web Series (USA 26:00)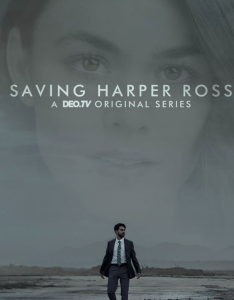 Jack is reliving the same day over and over and seeks help from his Papaw and a skeptic therapist, but when they prove unhelpful and Jack seems to be doomed to stay forever imprisoned, he stumbles upon a murder and becomes convinced that he can prevent it before the day resets. Dir.  Chason Laing. 
Fathom – Short Film (USA 10:49)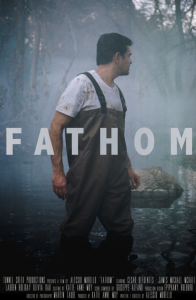 Haunted by the death of his daughter, a fisherman descends into madness while unearthing an environmental scandal. Dir.  Alessio Morello.
Central Bloc – Feature Film (Switzerland 1:17:32)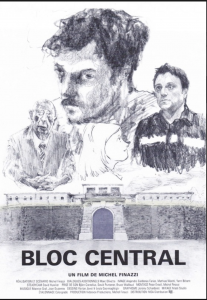 Daniel Ruchat has just started work as a prison officer. P. B., charged with attempted murder, has been transferred to the small Lausanne prison Bois-Mermet. As days go by, both discover their new environment. And as their paths cross, the viewer is taken through the twists and turns of life inside the prison. Dir. Michel Finazzi.