2019 Screening Schedule
Our screening schedule is a result of 100+ hours of designing, redesigning, obliterating and then crafting how this cinematic awesomeness best screens together. Forgive our obsession, but our filmmakers, writers, and musicians spent far more than 100 hours creating these works, so we had to return the favor. Cherin Spencer Bower's short film "An Eaglet's First Flight" launches us at 5:00 PM on Friday, October 11, and we land with Geoff Pingree's documentary, "The Return of Elder Pingree" on Sunday, October 13.  So, without further ado, here is our schedule!
---
Friday, October 11
---
2:00-4:00
Filmmakers, Writers and Musicians Meet & Greet
Meet Hammad, Jonathan and our staff. Ask questions and (hopefully) get some answers. Walk around and absorb the beauty of the 103-year-old  Regent Theatre. Most importantly, meet each other. Who knows? You could meet your next collaborator, best friend, or spouse.
2018 Filmmakers @our booth in Cannes.
2018 Filmmakers @our booth in Cannes.
2018 Filmmakers on stage@The Regent Theatre.
Go!

(Block #1) 5:00-7:00
An Eaglet's First Flight (Short – USA) 5:39 
Since at least the 1980s, bald eagle pairs have nested along the Bitterroot River near MPG Ranch in Florence, Montana.  In 2016, the active nest fledged two young. Dir. Cherin Spencer-Bower.
The Avant-Gardner (Music Vid – (USA) 36:09
Captured through the lens of ten interlocking musical vignettes, each produced in a different style of film making, we follow the story of a young Artist's life, through the trials and challenges of self-discovery. Dirs. Lindsay Katt, Heather Matarazzo, Jeremiah Kipp, Carl Byrd.
WONDERWALL (Music Vid – Ukraine) 7:00
WONDERWALL is a short film/narrative cinematic music video, which tells the story of unconditional love that helps overcome the loss of a loved one and helps one cope with grief. A musical story follows a young man whose heart has been broken due to the loss of a loved one, and he is trying to escape reality. But his surreal experience while in the Chernobyl exclusion zone gives him a chance to discover himself. Dir. Alexander Denysenko.
Musical Eggs (Short – USA) 2:39
"I am EGG-ceptional." Teresa Pocock is an artist, poet, and musician with Down syndrome. She uses her talent to express her unique worldview and advocate for all the people with disabilities. The original score for Musical Eggs was composed and performed by Teresa Pocock. Dir. Billiam James.
Run (Music Vid –  Netherlands) 2:16
An experimental film combining gaming with super 8 footage. Dir. Muus Jongedijk.
Wonderland (Short – Australia) 7:37
Quirky, offbeat, and awkward Alice, attempts to get into the most prestigious dance school in the country. Dir. Frances Baldasaro.
Pimento & Hot Pepper: The Mento Story (Doc – USA) 59:00
In Jamaica, before ska, reggae and dancehall there was Mento. This film captures performances from some of the bands that have been playing for over 50 years, as well as interviews from leading authorities on mento. Dir. Rick Elgood.
---
Rock N' Roll All Night (Block #2) 

7:15-10:00
Humble Wolf – All the Way (Music Vid – USA) 3:53
This is what one of our judges said about Humble Wolf's video. "I think this video was really cool! The imagery was beautiful, and I think the concept with the picture frames was original and nothing like I've seen before."  Dir. Robert Helmuth.
MusicianFest – Never Too Old (Doc – USA) 27:00
MusicianFest – Never Too Old is a film depicting music's power to enrich life for older audiences and the musicians themselves. The film explores the paths that led the professional musicians featured in the film, many who are seniors themselves, to perform for older audiences. Dir. Ken Schreiber.
Daddy's Home (Music Vid – USA) 4:59
80's rocker Roni Lee encourages women to find their voice with this unflinching look at domestic violence. Dir. Robert Sebree.
Thanks Jimi (Short- Poland) 25:56
The film shows the beauty of the community's energy in diversity on the example of an event that every May 1 starting from 2003 is happening on the Main Square, in Wroclaw, Poland. The pretext is to beat the Guinness record in the amount of Hey Joe guitar playing. Dir. Krzysztof Pulkowski.
Quest for Fire (Short – England) 6:19
When Doug's family finally has had enough of his obsession, he turns to a self-help group with a difference for support. Dir. Patrik Bergh.
Greek Rock Revolution (Doc – Spain) 1:35:43
This music documentary features seven bands from the flourishing Greek Rock Scene, speaking about their music and the context 'inspiring' this movement: a long-lasting unstable social situation boosting artistic expression through a common feeling of non-conformity.Dir. Miguel Cano.
---
Launch Party!

 

(10:00-12:00)
Make friends. Make contacts. Make memories.
---
Saturday, October 12
---
Dramatic Shorts (Block #3) 

10:00-11:50 AM
Love Me So Much (Music Vid – USA) 4:09
A space traveler heading to "Far Away" picks up a Love SOS radio frequency from another galaxy called "Closer than Far."Dir. Heidi Hornbacher.
The Promise (Short – USA) 28:00
A lonely man gets a letter from a long lost friend that changes his life forever. Dir. Ty Jones.
The Bird & the Whale (Animation- Ireland) 7:03
This is a story about a young whale struggling to find his voice. After straying too far from his family to explore a shipwreck, he discovers its sole survivor, a caged songbird. Together they struggle to survive lost at sea. Dir. Carol Freeman.
Selfies (Animation – Switzerland) 3:40
The film is a walk between everyday life and culture, as selfies have become a major, cross-cultural aspect of everyday life. Dir. Claudius Gentinett. 
Light in Dark Places (Short – USA) 11:00
A mother makes a shocking discovery when she packs up her daughter's house after a tragic car accident. Dir. Lagueria Davis.
Guest of Honor (Short – USA) 11:52
Struck by tragedy, a married couple goes ahead with their anniversary party, when an unusual guest arrives. Dir. Lisa Belcher.
Advent Calendar (Short – USA) 4:24
Told in a darkly whimsical tone, a woman watches as her younger husband tries to reclaim his youth by turning to experimental cooking. As he finds creative freedom in almost inedible food, his wife finds that she's slowly being pushed away day-by-day, meal-by-meal. Dir. Taylor Bakken.
I Was Blind (Short – South Africa) 25:12
Just as Amelia's dream of becoming a filmmaker starts to become a reality, she is diagnosed with a degenerative eye disease that takes away her sight. It is, however, this loss of sight that awakens Amelia's true potential. Dir. Roxanne Harris.
Outcast (Short – USA) 6:06
A man…alone…searches for where he belongs. Dir. Nader Bahu.
Poster (Short – Bangladesh) 7:51
Focused on child rights, this "Poster" shares the reality of young Tanvir. Dir. Joseph Mehedi.
---
Noontime Nuggets

(Block #4) 12:00—2:00
Bussed (Short – USA) 13:10
A comic urban story told three different ways with the cast rotating roles. Dir. Sue Scarlett Montgomery.
King of the House (Animation – USA) 10:45
A delusional man lives alone in a small dark house, believing that he is the king of the world and his supremacy is secure. However, his sovereignty is shaken by the arrival of a stranger. Little by little, this intruder occupies his living space, forces him to face his inner fears, cowardice and inferiority. Eventually, he realizes the great king he conjured in his tiny kingdom, is nothing but a pitiful tramp to the rest of the world. Dir. Zige Zhang.
Dating and Confused: SVU (Short – USA) 18:10
In the online community, dating-based offenses are considered especially heinous. In Los Angeles, the dedicated detectives who investigate these vicious offenses are members of an elite squad known as the special-Ja Ja Unit. These are their stories. Dir. Anise Fuller.
Just Food (Short – Australia) 6:55
AMANA (the 60s) and ZAHARA (30s) are caring for a newborn and both experiencing separate and opposing mental breakdowns. Zahara, an anime and manga fanatic, thinks she is a breastfeeding warrior; Amana wants the battle to be over and for her https://vimeo.com/290057254newborn granddaughter to – horror of horrors – drink formula. But she can't put it to her sleep-deprived daughter because a) her daughter is a breastfeeding consultant b) she's a celebrity breastfeeding consultant. Dir. Sabina Giado.
A Period Piece (Short – USA) 5:00
Cheered on by her best friend, a teen confronts her greatest fear – tampons. Dir. Sylvia Ray.
A Fusilli Western (Music Vid – Canada) 4:51
A music video. A musical. A hybrid. Join our zany adventure where our hero embarks on a quest to bring two outlaws to justice. Dir. Jason Kuchar.
Uncle Fun: You're the One (Doc – USA) 1:00:00
This loving and nostalgia-filled documentary is about the late iconic Chicago novelty and toy store Uncle Fun and the man behind it, Ted Frankel. Made by first-time filmmaker Laura Scruggs, the film explores how the store began (as well as the store before it, Goodies); what the Uncle Fun store and Frankel have meant over the years to many devoted customers; Ted's unexpected tragedy; the closing of the store; other fun stores around the country that Uncle Fun inspired; and Frankel's current life as founder and operator of Sideshow, the gift shop at The American Visionary Art Museum in Baltimore. Uncle Fun is a story about being happy, being yourself, following your heart, and having hope. Dir. Laura Force Scruggs.
Afternoon Adrenaline

 (Block #5) 2:15-3:45
The Assassin's Apprentice (Short  –  USA) 14:58
When assigned her first solo hit, an apprentice assassin disobeys orders and chases a  free runner drone.  Dir. Russ Emanuel.
Swap (Short – USA) 30:00
Two computer scientists lock horns as they speed track their revolutionary mind swapping app. Dir. Andre Gaumond.
Walter Treppiedi (Short – Italy) 14:58
Walter, a con artist, drives around the city with his sick guard dog. Sometimes successful, other times not, Walter keeps tricking people, until an acquaintance dares him to go two minutes without telling a lie. Dir. Elena Bouryka.
Old Mrs. Jenkins (Short – USA) 5:49
Reminiscent of the campy horror films from the 80s, Old Mrs. Jenkins tells the story of what happens to a couple after a thunderstorm leaves them in the dark. With only candles, a broken flashlight and a fireplace to light the night, together they learn that some scary stories should never be retold. Dirs. Taryn Hough, Thomas Norman.
The Chrysalis (Short – USA) 22:54
Two sisters with vastly different life experiences get snowed into a warehouse where with a mysterious runaway. Dir. Matt Kravitsky.
Going Bionic Seminar@The Regent Underground 

(Block #6)

3:00-5:00
Based on "Going Bionic," the Film Threat based weekly column that Hammad Zaidi wrote 256 published articles on over a five-year period, this seminar is designed to help filmmakers, writers and musicians navigate their careers. Topics will include distribution insights, film festival strategies, pitching, packaging, and submission tactics, as well as many other things you need to know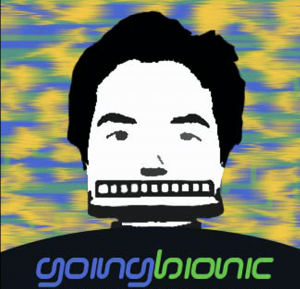 that the "powers that be" will never tell you. Hammad Zaidi is the founder of Lonely Seal Releasing, an international film and television distribution and production company. He is also a buyer at the world's most significant film sales markets, including the Cannes, Berlin, Hong Kong, etc. Hammad has also served as a cinema and screenwriting judge, screener, advisory board member, panelist, program curator and filmmaker advisor at several film festivals since 1997. These include, but are not limited to Sundance, SXSW, Slamdance, Nashville, Cinequest, and Flickerfest. Additionally, Zaidi is a former member of the Cannes Film Festival Press Corps and a current member of the Producers Guild of America and the Writers Guild of America.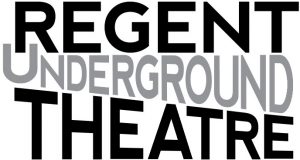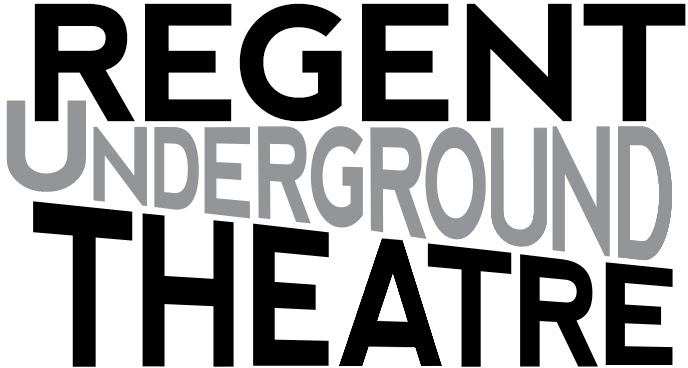 New for 2019, "Writers Block," located at the Regent Underground Theatre, is a place for writers, filmmakers, and musicians to relax, create, and congregate in a 103-year-old classic Vaudville house.
Fri, Oct 11: 7 PM to midnight.
Sat, Oct 12: 5 PM to 10 PM.
Sun, Oct 13: 10 AM to 8 PM
Art On Film (Block #7) 4:00-6:45
New Leaf (Music Vid – USA) 5:00
'New Leaf' is a dance/music video dedicated to young girls who have to endure the pain of losing a parent. Dir. Julia Armine.
Amaterasu (Short – USA) 14:03
Based on an ancient Japanese tale about the sun goddess, Amaterasu, and her stormy relationship with her brother Susanowo. The film's sets and marionettes are made of found objects. Dir. Christine Papalexis.
Washed Away (Short – USA) 8:45
An artist goes to the beach and sees an old man frolicking and drawing in the sand. When the man leaves, the artist sees only a collection of random squiggles and lines. As he gains perspective, he realizes what he's looking at is Picasso's Guernica in the sand. Was that old man Picasso or his spirit? The artist marvels over his discovery, but soon a wave crash reminds him the tide is coming. Desperate to save it, he tries to hold the ocean back only to realize the absurdity of his efforts. As the sun sets, he makes his peace with it all and watches as the art is washed away. Dir. Heidi Hornbacher.
Masters (Short – USA) 9:59
A woman prepares to take the hardest test in the world. Thankfully the only thing on the line is everything. Dir. Mark Ward.
Secret Music (Doc – USA) 1:20:00
Secret Music follows Pulitzer prize-winning American composer David Del Tredici (b. 1937) through his transformative and uninhibited commitment to writing what he calls "gay music," a repertoire that celebrates the joys and honors the struggles of his life as a gay man. Dir. Daniel Beliavsky.
Secret Music features a live piano performance by Daniel Beliavsky before the Q&A session.
---
Cinema Saturday Night (Block #8) 7:00-10:00
Sex Planet – Lacie (Music Vid – USA) 3:53
An exploration of identity through an androgynous male. Dir. Zach Strum.
The Helping Hand (Short  – USA) 10:00
From the Academy Award-winning team behind Curfew, The Helping Hand explores the ties between technology and a growing family. With a new baby at home, young parents adopt a hi-tech monitoring system. Will it be an answer to their woes or have they invited a monster into their home? Dir. Brenden Hubbard.
Bobby O.G.Part 2 (Music Vid – USA) 6:12
The song is about the life of OG Bobby as it covers some of the social ills minorities face on an everyday basis. Dir. Jayonez.
15 Minutes (Short – USA) 15:56
Inmates are given 15 minutes for calls. Akhi's next call home will be his most difficult test thus far. Dir. William Bearyman.
Three Trembling Cities  (Short – USA) 12:00
An intimate portrait of the inner lives and daily struggles of the immigrants that make NYC's heart tremble. Dir. Arthur Vince
The Deepest Cut (Short – USA) 4:54
A documentary short about a man with secondary-progressive MS, who struggles with his own father's inability to cope, his mother's guilt for passing multiple sclerosis to him, and his fear for the future of his two sons. Dir. Alexandra Guillossou.
Spin the Plate (Feature Film – USA) 151:43
Spin the Plate is a truthful fiction that follows Jo, a survivor of child sexual abuse perpetrated by her father, and permitted by her mother. As an adult, Jo encounters a series of individuals who challenge her view of the human race and encourage her to heal and transform herself. Dir. Eric R. Eastman.
---
Saturday Night Party 10:00-12:00
---
Sunday, October 13
---
Sunday Morning Love (Block #9) 10:00 AM-12:00 PM
Lover and a Giver (Music Video – USA) 3:24
The video follows the lives of two people: a busy Wall Street man who ignores the world around him and a generous bohemian woman who finds beauty in being kind and inspiring those around her. It's when they meet that we see a spark of change, as she teaches him what it means to be a lover and a giver and how to get a grasp on something real. Dir. Sebastian Rivera.
Lunchbox (Short  – Czech Republic) 11:10
Antonin works in a coal mine with his father. One day he notices a sun shape on the rice served in the lunchboxes. It becomes his daily routine to see a new shape every lunchtime. Dir. Demet Derelioglu Aran.
Bubblegum (Feature Film – Bulgaria) 140:00
The film follows the story of a girl and boy in communistic Bulgaria 1988 and their meeting in the present. With nostalgia for childhood, the film rises up the question about the lost generation who doesn't want to grow old and is still looking for its place. Dir. Stanislav Todorov – Rogi.
---
Doc Sunday (Block #10) 12:15-2:45
The Ocean Knows No Borders (Doc – USA) 37:36
The Ocean Knows No Borders follows the story of Aunofo Havea, the first female licensed captain in all of Polynesia and the creator of the whale swimming industry in her native country of Tonga, as she inspires other women to face the unknown and break the glass ceiling. Dir. Jack Gordon.
The Promise (Doc – USA) 10:26
A cancer researcher happens to work on the experimental therapy that saves her own father from imminent death. Dir. Dina Rudnick.
Best Chance U (Doc – USA) 18:49
An inside look at the Ivy League football experience of black players at Dartmouth College. Dir. Elizabeth Jenny.
The Wrestler: A QT Marshall Story (Doc – USA) 1:15:00
Q.T. Marshall has one last shot in making it into the WWE. This is it.  Dir. Frank Zarrillo.
---
The Power of Us (Block #11) 3:00-5:15
Permission (Music Vid – Australia) 6:00
The end of 2017 presents a new awakening in the acceptance of sexual harassment and abuse allegations in the home, arts, media, and politics. In this story, guilt plays an important part, especially when this guilt attacks the abusers' conscience, and holds the individual accountable for their own actions. Dir. Kaye Tuckerman.
My Body is Not a Weapon (Doc – USA) 38:12 
The debut film by world renown photographer Platon (USA), documents the harrowing experience of wartime rape survivors and forced child laborers, and the extraordinary holistic healing sanctuary, Panzi Hospital. Dir. Platon Antoniou.
The Disguise (Short  – India) 17:38
The Disguise is an intimate film about the lives of two women in London. One is conservative, holding on to her native symbols and customs, while the other is liberal and assimilated into the western world. One day, an incident on the road, a hate crime, pushes matters to a head and forces them to rethink their concepts of identity. Dir. Sandeep A. Varma.
Muscle (Short  – USA) 13:56
A woman married to a terminally ill man must make the decision to live for him or live for herself. Dir. Heidi Miami Mars
Stealth (Short  – USA) 19:50
Gia is a "stealth" transgender woman — able to pass as cis but still contending with her love interest at work and a run-in with the Unicorn Gang. Dir. Astor Stark.
Dream House (Short – USA) 30:00
Middle-aged, gay Mark lives with his elderly mother, Ginnie, in the grand manor of their youth, now deteriorating like his dreams for a better life. When Ted is hired to restore the house to its former glory, he jolts Mark into a decision that will change their lives forever. Dir. Jeff Bemiss.
---
Sunday Night Showcase (Block #12) 5:30-7:45
The Extraordinarily Short Life of Jeff (Short – USA) 14:45
Jeff wants to kill himself, but everything has to be right, the fish needs to feed, the house is a mess, and he forgot the love of his life in his suicide note, so he decides to postpone it. Dir. Ryan Gomes.
The Parting Glass (Short – Ireland) 19:20
Eamonn, a working­ class Londoner, and his younger brother share a pint after their dad's wake. Dir. Cillian O Donnachadha.
Anne Frank Meets God (Short – USA) 6:59
Anne Frank Meets God is set in one of the darkest moments in human history as it imagines a final reckoning between Anne Frank and God. Dir. Kimberly Jentzen.
The Return of Elder Pingree – (Doc – USA) 1:35:00
Lapsed Mormon Geoff Pingree retraces the steps he took twenty-five years earlier in Guatemala as devout missionary 'Elder Pingree'. Combining archival material and contemporary footage as it moves from jungle village to national capital, THE RETURN OF ELDER PINGREE pairs the young Elder Pingree's earlier, single-minded journey with the older Geoff Pingree's ambivalent return to Guatemala. Dir. Geoff Pingree.