WELCOME!

We would like to thank Final Draft for their continued support!
Screenplay Winners
Best Overall Feature Screenplay & Best Dramatic Feature Screenplay
SERENADE OF THE VULTURE – JOSEPH DIONISIO
AFTER A PALM BEACH BILLIONAIRE KILLS A MAN IN A HIT-AND-RUN ACCIDENT, THE ONLY WITNESS — A HOMELESS ASIAN-AMERICAN WOMAN WITH A GENIUS IQ — EMERGES TO BLACKMAIL HIM.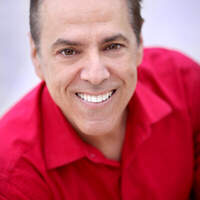 Best Story Aching To Be Told
THE MULLIGAN CAPER – 
HENRY P. GRAVELLE
LEAVING A HARSH LIFE FOR THE FREEDOM OF THE RAILS, A YOUNG MAN LEARNS THE IMPORTANCE OF SURVIVAL, FRIENDSHIP, AND LOVE WITHIN AN EVER-CHANGING WORLD, ESPECIALLY WHEN THE PAST CATCHES UP.

Best Comedy Feature Film Screenplay
MILKWEED MANOR – ALEXIA KOSMIDER, MARIANNE MESSINA 
THE ARRIVAL OF SMOLDERING VIETNAM VET CHARLES BRINGS DISRUPTION INTO THE ORDERLY ROUTINE OF MILKWEED MANOR, ASSISTED LIVING. RECOVERING FROM RECENT KNEE SURGERY, CHARLES ATTRACTS THE RESIDENT HUSBAND-HUNTER, DOROTHY, WHO SETS HER WILES ON HIM, EVEN AS HE BECOMES INTRIGUED BY A FELLOW BIBLIOPHILE LIVING AT THE MANOR, EMILY. EMILY'S TENTATIVE STEPS TO CLAIM A LIFE AROUND SIMPLE PLEASURES ARE REPEATEDLY INTERRUPTED BY THE CAJOLING PRESENCE OF HER WELL-MEANING BUT DISCONNECTED DAUGHTER ELIZABETH WHO WISHES TO RELOCATE EMILY TO FLORIDA, FAR AWAY FROM THE MANOR, HER BELOVED GARDEN, AND ITS PRECIOUS MONARCH BUTTERFLIES. AS EMILY AVOIDS ELIZABETH AND THE TOPIC OF FLORIDA, SHE AND CHARLES STRIKE UP AN UNLIKELY ROMANCE. BUT LIKE THE MILKWEED EMILY PLANS TO PLANT IN THE MANOR'S GARDEN, THEY MUST FIRST WEED OUT A SERIES OF HILARIOUSLY RIOTOUS MISUNDERSTANDINGS FOR THEIR ROMANTIC COMMITMENT TO FLOURISH.
Best Short Screenplay (tie) 
CHERRY SORBET – DANIEL LATCH 
A GUY GOES INTO A CONVENIENCE STORE AND PRETENDS HE DOESN'T KNOW WHAT TO BUY.

AISE 18 – MADELINE TSAI 
A COLLEGE STUDENT GOES TO HER COLLEGE LIBRARY ONLY TO FIND A SECRET. SHE ENDS UP IN A MYSTERIOUS HALLWAY WHERE SHE WITNESSES THE LIBRARIAN MURDERED AND NEARLY MURDERED HERSELF. SHE MANAGES TO ESCAPE THE HALLWAY, ONLY TO FIND THAT THE LIBRARIAN IS ALIVE.
Script Accessible Awards
Best Script Accessible Feature Screenplay
THE IMPASSIONED BUCKLER – ROB BYRNES
WHEN HIS DAUGHTER IS ACCEPTED TO A PRESTIGIOUS HIGH SCHOOL, A SINGLE DAD SUFFERING FROM THE PSEUDOBULBAR EFFECT RESORTS TO ENTERING AN ELIMINATION BOXING TOURNAMENT TO PAY HER TUITION.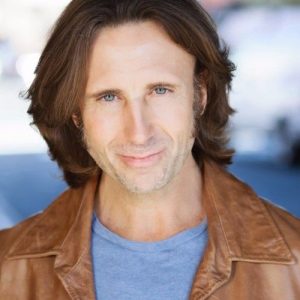 Best Script Accessible Short Screenplay 
CALL ME NEVADA –

ALEXANDER JULIAN III

 
AN OLD ALUM REMEMBERS A MOST UNUSUAL CLASSMATE…

Play/Musical Winner
Best Play/Musical
WILDA – HALLIE JANE STEPHENSON
IN THE HEART OF THE WILDERNESS, HENRI, A BELOVED WOODCARVER, AND HIS WIFE RAISE THEIR CHILDREN WILDA AND ROBIN IN AN ISOLATED TOWN CALLED WOODSMUFFEN. ONE NIGHT THEIR COTTAGE IS SET ABLAZE SUDDENLY, KILLING HENRI'S WIFE AND FATALLY WOUNDING HIS TWO YOUNG CHILDREN. USING HIS MAGICAL AXE, HE CARVES HIS CHILDREN OUT OF WOOD, BRINGING THEM BACK TO LIFE. THE TWO TEENS FIND IT DIFFICULT TO NAVIGATE THEIR NEW LIVES, AS PEOPLE MADE OF WOOD ARE FROWNED UPON BY THOSE FOLLOWING THE CRUEL TOWN BLACKSMITH FOWLER. WILDA AND ROBIN MUST NAVIGATE THEIR NEW CHALLENGES, CONFRONT A SINISTER FORCE LIVING IN THE TOWN, AND FIND HOPE, LOVE, TRUTH, AND REDEMPTION.