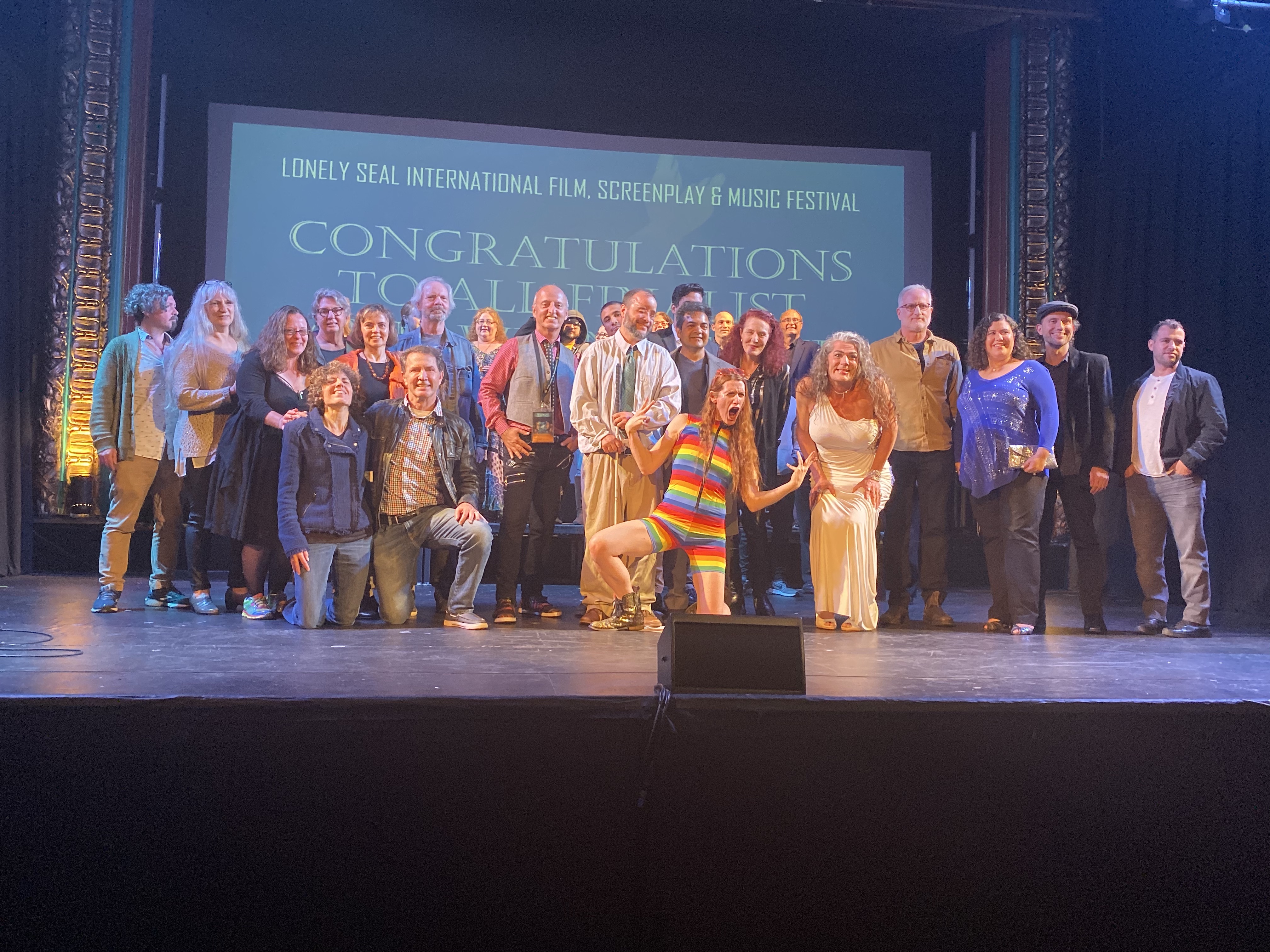 Announcing our 
2019 Winners!
Having just concluded our second festival, everyone here at team Lonely Seal can attest to what an incredible experience we were just gifted. So, from all 18 judges to everyone at The Regent Theatre, and our generous sponsors: The Regent Theatre, Final Draft, 5A Studios, PageCraft, Hourglass24, Lonely Seal Releasing, and Nadeau Media, we wanted to thank everyone involved for making the reality of our festival far more mindblowing than the crazy idea it started out at.
2020  is even going to be even more fun, as we are expanding to a five-day festival, which will include a showcase feature film screening, a concert, and an entire day dedicated to writers. Our 2020 dates are October 7-11, and we certainly hope to see you there. So, without further ado, here are our 2019 winners!
Grand Prize Winner
The Return of Elder Pingree – (Doc – USA) 1:24:00
Lapsed Mormon Geoff Pingree retraces the steps he took twenty-five years earlier in Guatemala as devout missionary 'Elder Pingree'. Combining archival material and contemporary footage as it moves from jungle village to national capital, THE RETURN OF ELDER PINGREE pairs the young Elder Pingree's earlier, single-minded journey with the older Geoff Pingree's ambivalent return to Guatemala. Dir. Geoff Pingree.
Best Feature Film & Audience Award Winner
Spin the Plate (Feature Film – USA) 151:43
Spin the Plate is a truthful fiction that follows Jo, a survivor of child sexual abuse perpetrated by her father, and permitted by her mother. As an adult, Jo encounters a series of individuals who challenge her view of the human race and encourage her to heal and transform herself. Dir. Eric R. Eastman.
Best International Feature Film 
Bubblegum (Feature Film – Bulgaria) 1:44:00
The film follows the story of a girl and boy in communistic Bulgaria 1988 and their meeting in the present. With nostalgia for childhood, the film rises up the question about the lost generation who doesn't want to grow old and is still looking for its place. Dir. Stanislav Todorov – Rogi.
Best Feature Film Screenplay
Deepa By Design, by Laura Jaques

Deepa Thomas, a teenage math superstar, and first-gen Indian American has her controversial painting convince some she may be a terrorist.
Best Script Accessible Feature Film Screenplay
Dean Flowers, by Jonah Jones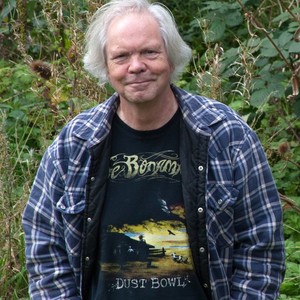 A deaf games designer receives a cochlear implant and can detect data-transfer from electronic devices. When MI5 tries to recruit him, he is prepared to sacrifice everything to stay free.
Best Script Accessible Feature Film Screenplay
The Crawl Up, by Gabriell DeBear Paye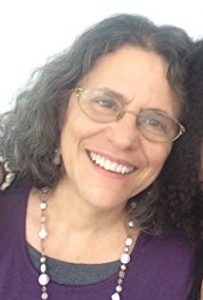 A blind woman and her disabled friends face severe discrimination as they strive to live full, independent lives and fight for access, culminating in the passage of the "Americans With Disabilities Act of 1990.
Best Feature Film Screenplay – Honorable Mention
The Wonderful, by Demitra Papadinis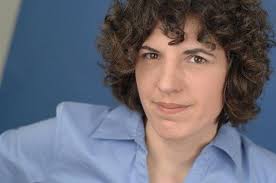 After acquiring the power to atone for the sins of others, a misfit young woman runs afoul of conventional society, orthodox Church leaders, and the law as she strives to redeem the transgressions of a world which has no faith in her.
Best Feature Film Screenplay – Honorable Mention
Melody of the Sea, by Valerie Schwartfigure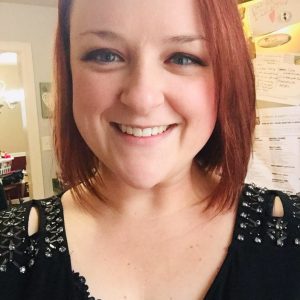 A psychiatrist who desperately wants to be a mother finds a baby mermaid and takes her home, only to discover the baby has a special power. Unfortunately, the little mermaid cannot survive without the touch of its own kind, who are quickly being picked off by marine scientists who hope to exploit their powers.
Best Feature Film Screenplay – Honorable Mention
Jimmy and the Star Angel, by Jerry Robbins & Jeff Gage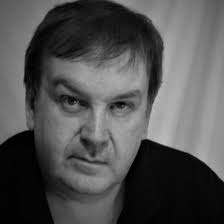 A brother and sister are transported into the magical, perilous world of their Christmas tree, and must reach the top where the Star Angel can restore them to normal size.
Best Woman Filmmaker – Riya Mukherjee
The Disguise (Short  – India) 17:38
The Disguise is an intimate film about the lives of two women in London. One is conservative, holding on to her native symbols and customs, while the other is liberal and assimilated into the western world. One day, an incident on the road, a hate crime, pushes matters to a head and forces them to rethink their concepts of identity. Written & Produced by Riya Mukherjee. 
Best Woman Filmmaker – Sylvia Ray
A Period Piece (Short – USA) 5:00
Cheered on by her best friend, a teen confronts her greatest fear – tampons. Dir. Sylvia Ray.
5A Studios Post-Production Credit Award
Riya Mukherjee – $10,000 post-production credit from 5A Studios.
Sylvia Ray – $10,000 post-production credit from 5A Studios.
Best Documentary
The Wrestler: A QT Marshall Story (Doc – USA) 1:15:00
Q.T. Marshall has one last shot in making it into the WWE. This is it.  Dir. Frank Zarrillo.
Best Documentary
Uncle Fun: You're the One (Doc – USA) 1:00:00
This loving and nostalgia-filled documentary is about the late iconic Chicago novelty and toy store Uncle Fun and the man behind it, Ted Frankel. Made by first-time filmmaker Laura Scruggs, the film explores how the store began (as well as the store before it, Goodies); what the Uncle Fun store and Frankel have meant over the years to many devoted customers; Ted's unexpected tragedy; the closing of the store; other fun stores around the country that Uncle Fun inspired; and Frankel's current life as founder and operator of Sideshow, the gift shop at The American Visionary Art Museum in Baltimore. Uncle Fun is a story about being happy, being yourself, following your heart, and having hope. Dir. Laura Force Scruggs.
Best International Short Film
Swap (Short – USA) 30:00
Two computer scientists lock horns as they speed track their revolutionary mind swapping app. Dir. Andre Gaumond.
Best Short Film
Masters (Short – USA) 9:59
A woman prepares to take the hardest test in the world. Thankfully the only thing on the line is everything. Dir. Mark Ward. Producers Mark Ward and Shannon Meehan.
Best Short Film Screenplay
I Don't Want to Hurt You, by Cati and Mike Gonzales.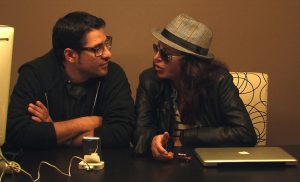 A bum witnesses an abusive relationship between a couple and intervenes, later becoming obsessed with the woman after finding a purse with her I.D. card in it.
Best Short Film – Honorable Mention 
15 Minutes (Short – USA) 15:56
Inmates are given 15 minutes for calls. Akhi's next call home will be his most difficult test thus far. Dir. William Bearyman.
Best Short Film – Honorable Mention 
Dream House (Short – USA) 30:00
Middle-aged, gay Mark lives with his elderly mother, Ginnie, in the grand manor of their youth, now deteriorating like his dreams for a better life. When Ted is hired to restore the house to its former glory, he jolts Mark into a decision that will change their lives forever. Writer & Producer David Lally. 
Best Short Film – Honorable Mention 
The Extraordinarily Short Life of Jeff (Short – USA) 14:45
Jeff wants to kill himself, but everything has to be right, the fish needs to feed, the house is a mess, and he forgot the love of his life in his suicide note, so he decides to postpone it. Dir. Ryan Gomes.
Best Music Video
The Avant-Gardner (Music Vid – (USA) 36:09
Captured through the lens of ten interlocking musical vignettes, each produced in a different style of film making, we follow the story of a young Artist's life, through the trials and challenges of self-discovery. Dirs. Lindsay Katt, Heather Matarazzo, Jeremiah Kipp, Carl Byrd.
Best Song
Storm, by Julia Petrova.