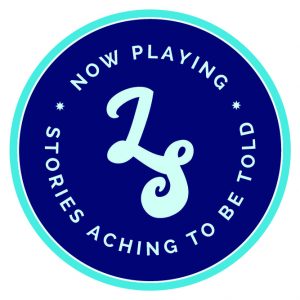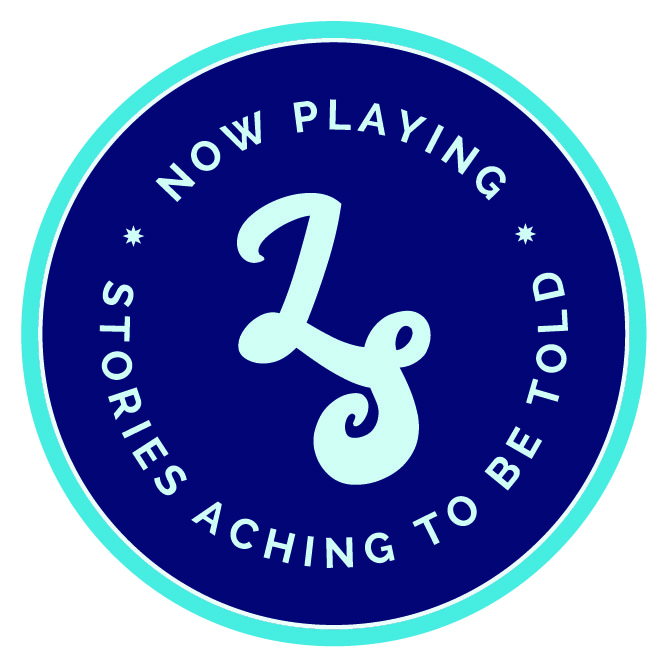 The Lonely Seal Film Festival is sponsored by: 
A message from Hammad Zaidi, Founder & Festival Director of the Lonely Seal Film Festival.
"From local  to global." The Lonely Seal Film Festival embraces inclusiveness. Since I have a disability and our other festival director Jonathan Nadeau is blind, we just don't promote inclusiveness, we live it. We're showcasing 54 films and 22 screenplays from 15 countries, and 35 of our selections are created by women. Thank you kindly for supporting us, and we'll see you at the historic Regent Theatre!    
Regent Theatre Screenings – Saturday, October 6.
10:00-12:30
Mass Appeal – A selection of documentaries from Massachusetts Filmmakers
The Race – Documentary – (USA 10:02)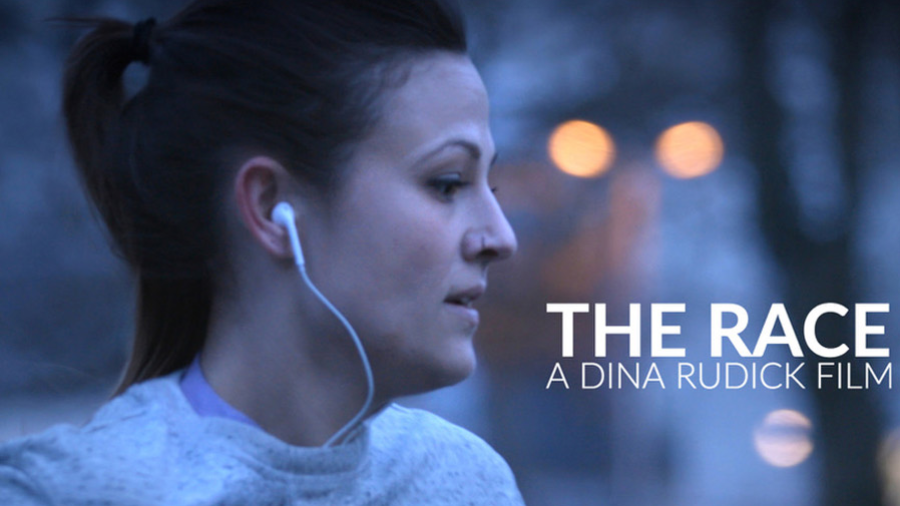 A young, idealistic Huntington's Disease researcher comes face-to-face with three generations of a family devastated by the fatal, incurable disease she studies. For the scientist, who has never met anyone with Huntington's Disease, the stakes of her research become real. For a Huntington's Disease patient at the center of the story who is watching her mother sicken, fearing her own demise, and afraid for her two kids, it's a mother's plea – and a race against time. Dir. Dina Rudick.
When the World Changed – Documentary – (USA 34:10)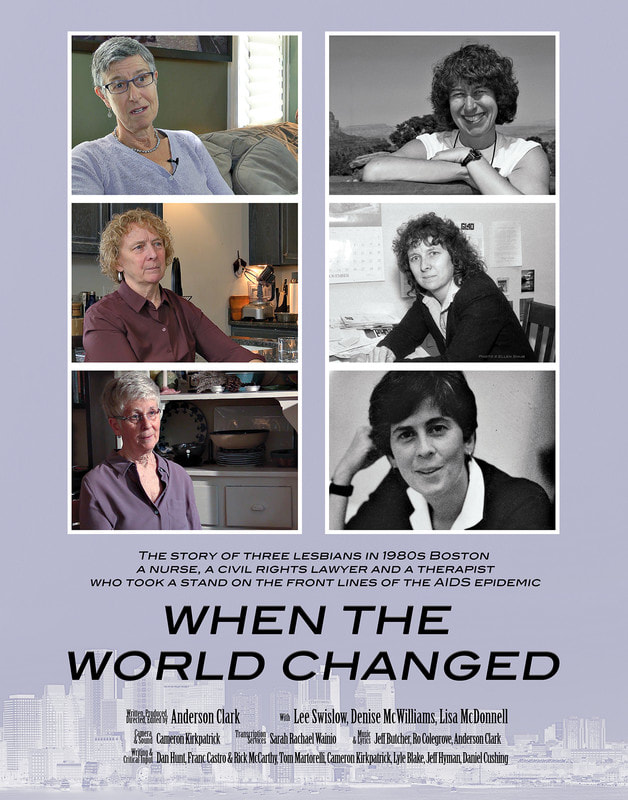 In 1980s Boston, three lesbians – a nurse, a civil rights lawyer, and a therapist – fought against the stigma and discrimination experienced by people caught in the AIDS epidemic and gave care and dignity to those who were dying. Dir. Anderson Clark.
The Stand: How One Gesture Shook the World (USA 108:20)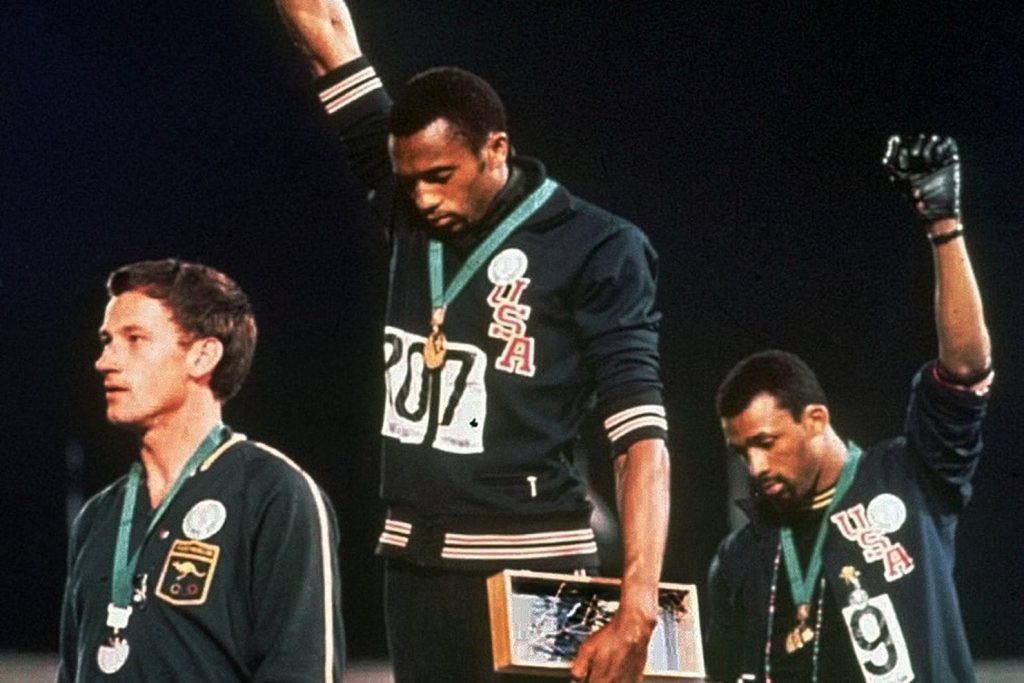 A revealing exploration into the circumstances that led Tommie Smith and John Carlos to take a stand at the 1968 Mexico City Olympic Games. Dirs. Tom Ratcliffe and Becky Paige. 
Q&A session will follow the last film.
12:45-2:30
Mass Appeal – A selection of short films from Massachusetts Filmmakers
It Comes From the Heavens – Short Film (Cuba 19:35)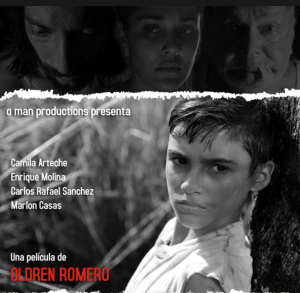 In a place where the eyes of God were the only witnesses, Angel, a ten-year-old boy lives with his pregnant mother, his stepfather, and grandfather is alone and surrounded by pigs. While Angel's life is filled with darkness, his mother cannot see what is happening beneath the vault of her sky. Dir. Oldren Romero.
The Being Who Fell from the Stars – (USA 22:08)

An innocent alien crashes on Earth, bringing sound to a silent world. Dir. Jacob Padilla
Schmoopie –  Short Film (USA 7:00)
Who rescued who?" A woman – distraught over a breakup – has her life change from a simple suggestion. Dir. Mary C. Ferrara.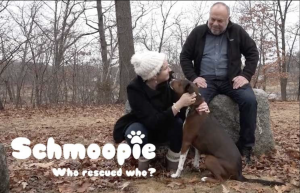 Close to Home – Short Film (USA 3:57)

Put yourself in another's shoes as we explore core social issues that plague today's society in Ian Stack's CLOSE TO HOME. Dir. Ian Stack. 
Kids Table: What Happened to Alicia? – Short Film (USA 14:45)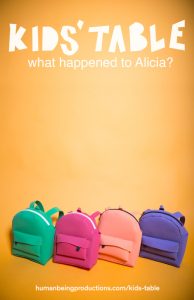 A musical coming-of-age story told with puppets. Ben comes home to help his parents move out of their house. When he comes across an old middle school yearbook, he's taken back to his middle school years, but with an adult perspective. Kids' Table is a collaboration between Boston musician Ben Levin (Bent Knee, Ben Levin Group) and Baltimore director Greg Bowen. Dir. Greg Bowen. 
Q&A session will follow the last film. 
2:45-6:00
Women Filmmakers Showcase 
I, Object – Documentary (USA 7:49)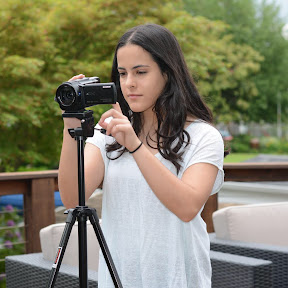 From Hip-Hop to Country, from lyrics like "Put a Molly all in her champagne" to "At the end of the day Honey, I'm still a guy," I, Object will make you pause and think about the music that surrounds us in our daily lives. What are some of the messages that we subconsciously hum along to? Do these objectifying lyrics have an impact on behaviors we find acceptable? This documentary may change the way you view some of your favorite songs. Will you object? Dir. Mia Simmons.
Light Me Up – Short Film (USA 14:29)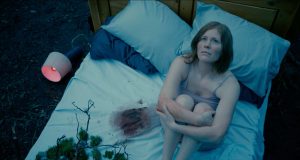 "Light Me Up" is about a couple struggling to start a family. After yet another heartbreaking miscarriage, Ivy follows a sprite into a fantasy world to escape her pain. When presented with the choice to stay or return, she must find the hope and courage she needs to grieve with her husband and start again. Dir. Miri Stone.
Val – Short Film (USA 16:33)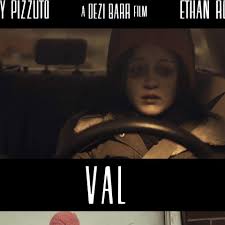 Val finds herself in a situation like many others. Young, pregnant and pressured to do the "right" thing. When her choices deliver her blows she has no control over, what she does next will determine the future for her and her baby. Dir. Dezi Barr.
The Girl at the Library – Short Film (USA 10:00)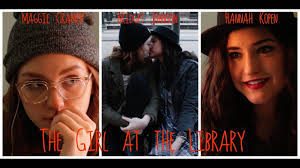 An LGBT+ silence romance film that follows the story of Hannah, a hopeless romantic writer, who goes to a local library every day to write, gets an unexpected surprise from Athena, a hipster musician. The two teenage girls flirt for days and unexpectedly fall for one another. One day, Hannah gets the guts to ask Athena out on a date. She runs after her and finds out Athena may not be the innocent girl she says she is. I was 17 years old when I made this film. Dir. Bridget Johnson.
Ripe Figs – Short Film (USA 8:34)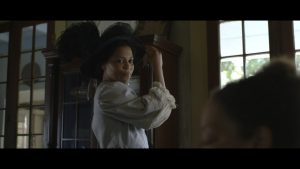 An adaptation of the short story by Kate Chopin, a young woman longs for a world beyond the limited one she lives in, under the wing of her godmother. Prod. & Writer Rachel Grissom.
The Last Doll Lady – Documentary  (USA 21:13)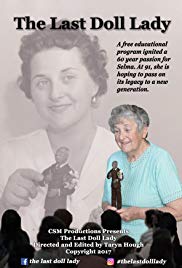 A free educational program ignited a 60-year passion for her. At 91, she's hoping to pass on its legacy to a younger generation before it's too late. Dir. Taryn Hough.
Path of Dreams – Short Film (USA 24:58)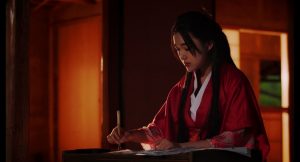 In poetic Japan, Ono no Komachi, a beautiful poetess, strikes a tantalizing bargain with Shosho, a charming and eager suitor. If he comes to write poetry with her for 99 nights, she says they will have the possibility of creating a love more beautiful than poetry. Only on the 99th night, will she take him as her lover. Dir. Tamara Ruppart. 
Break – Short Film (USA 9:36)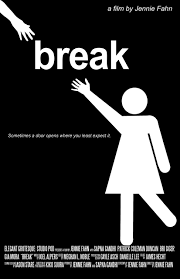 A sullen woman in a mundane, dead-end job, with a demoralizing boss, seeks asylum in the ladies' room, where she begins to receive cryptic notes from the universe. Dir. Jennie Fahn. 
Mrs. Murphy's Confession – Short Film – (USA 25:00)
Unable to connect with her distant husband and eight grown children, Marjorie Murphy tries helping out at Church. She is given responsibility to prepare a group of teen drop-outs for confirmation. Instead, a confrontation over morality presses Mrs. Murphy to articulate convictions she didn't know she had. This leads to a crisis of faith, and a shamefully exhilarating private moment. A playful and distinctive short film that portrays an awkward journey, and raises taboo questions with no thought of delicacy.  Prod. & Writer Catherine Haun.
This is for Us – Short Film (Australia 10:02)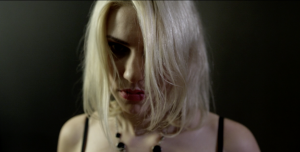 A jaded wife takes a secret lover driving her husband to medication and drinking. An unexpected coming home surprise is a catalyst for the lovers to take ion the world outside. Dir. Roshan Hill. 
Scarlett-Angelina – Short Film (USA – American Film Institute – 9:50)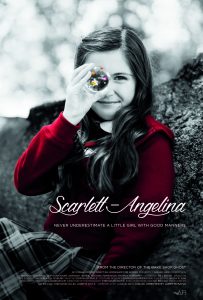 Scarlett-Angelina, the pampered daughter of wealthy parents, takes it all in stride when she is kidnapped by Ralph, who poses as the family chauffeur. Ralph finds out the reason for her attitude when the exchange doesn't go as planned. Dir. Lorette Bayle. 
Q&A session will be held at the end of the session. 
6:15-8:45
The Paper Boat – Short Film – (Australia 7:00)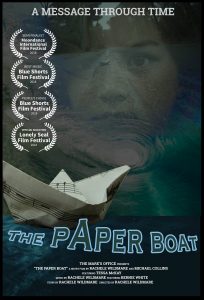 A tech meltdown spurs disillusioned IT consultant Brook to recall her idyllic childhood. She must reconnect with her artistic self or face a monotonous life without passion or meaning.  Featuring a live performance from "Strings on Fire."  Dir. Rachele Wildmare.
Fhedi – Short Film (Egypt 10:56)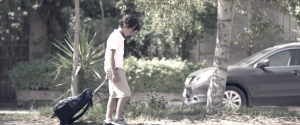 An eight-year-old boy who is constantly bullied at school finds a new definition of power when he is faced by a hard choice. Dir. Anne Abdallah.
My Amish World  – Feature Film (USA  1:19:25)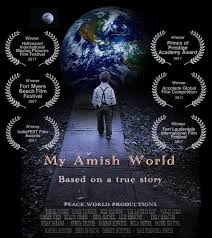 In this incredible story based on true events, the mother and father are overwhelmed with emotion when their children are severely bullied in a public school, and the father wants his family to leave the Amish. The family struggles with raising a son born with an enigmatic mental disorder, as they are gripped by both fear and astonishment when they witness their son has unusual artistic abilities because the Amish religion teaches that any form of artistic expression is forbidden. "My Amish World" is a winner of 12 "Best Picture" awards. Dir. Samuel Wickey
There will be a 30-minute Q&A session after the screening. 
 9:00-10:00
Awards Ceremony
Our Awards Ceremony will feature a scene read from our screenwriting contest winner, followed by results from our Final Judges, as well as our audience awards.  Our Awards Ceremony will be streamed. 
Regent Underground Screenings – Saturday, October 6.
3:00-4:00
Cinema East – Multinational content focusing on the Middle East and South Asia.
Song of Hands – Short Film (Iran 19:38)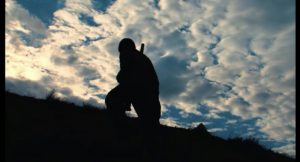 Song of the Hands is the story that narrated by a kid (Hiwa) who is fascinated by music, and accompany other children in this passion. But under the pressure of the traditional and religious environment, his father breaks his musical instrument, Hiwa is hugging the pieces of the instrument when everything changes. Dir. Hamze Zarei.
Burning Smell of Stone – Short Film (Iran 17:43)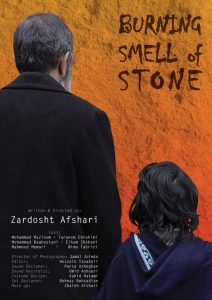 An old man has his community boycott his grocery store, after learning when he had just done. Dir. Zardosht Afshari. 
Kainaattu (Uneducated) – Short Film (India 5:37)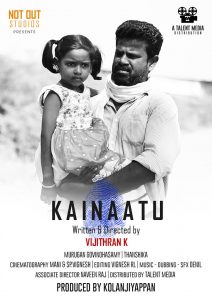 Kainaattu (uneducated) shows the struggle of a rural father who is uneducated but wants his five-year-old daughter to be given the chance to be educated. Dir. Vignesh Vijithran.
A Journey to From Love – Short Film (Qatar 15:00)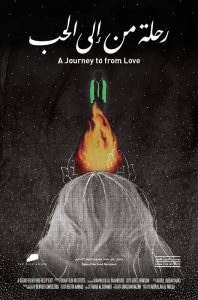 Ashiq's surreal adventure into his inner being from the loss of his love and his journey to acceptance. Dir. Abdullah Al-mullah. 
4:15-6:15
Jerusalem  – Short Film (USA 7:33)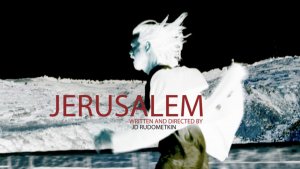 Prior to directing  "Jerusalem," JD Rudometkin composed original music for the play "The Persecution and Assassination of Jean-Paul Marat as Performed by the Inmates of the Asylum of Charenton Under the Direction of the Marquis de Sade" as Musical Director for FLC Theatre in Folsom, California.  Dir. JD Rudometkin.
Free Fly From the Fifth Floor – Short Film (Iran 15:00)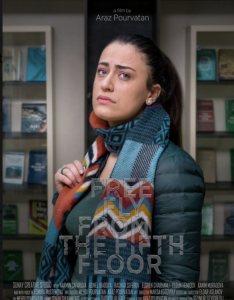 Turkan's father takes her to the university to pick up her diploma in order to apply for a job. But, there is something going on at the university and she is hiding it from her father. Dir: Araz Pourvatan.
A Dying King – Documentary (USA 1:25:00)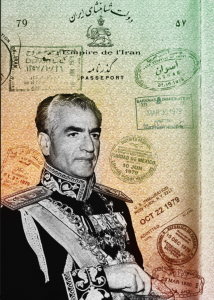 An expose of the last King of Iran's medical story, revealing the sequence of events that led to his downfall, "A dying King" voices the puzzling mystery that changed the future history of the Middle East and the world. Dir. Bobak Kalhor.
6:30-7:30
Going Bionic: A Filmmaker Strategy Seminar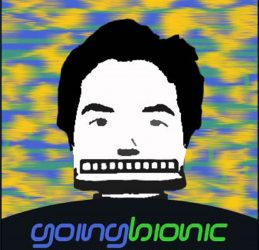 Based on "Going Bionic," the weekly column Hammad Zaidi wrote on FilmThreat for five years, this seminar is designed to help filmmakers navigate their budding careers. Topics will include distribution insights, film festival strategies, pitching, packaging, and submission tactics, as well as many other things you need to know that distributors will never tell you. Zaidi is the founder of Lonely Seal Releasing, an international film and television distribution and production company. Hammad is also a registered buyer at the Cannes Film Market, a former member of the Cannes Film Festival Press Corps, and a current member of the Producers Guild of America and the Writers Guild of America.