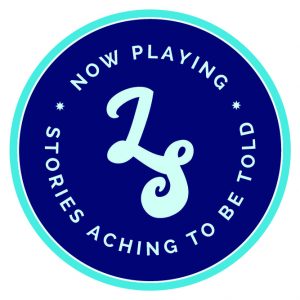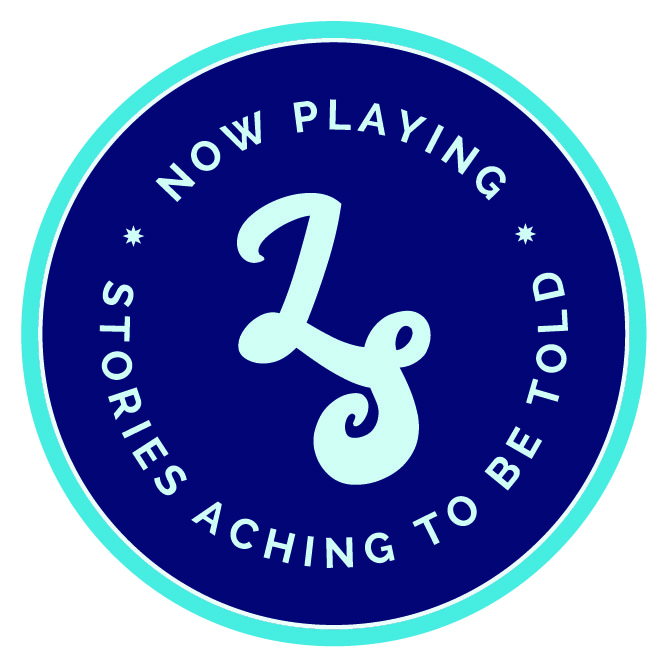 It Comes From the Heavens – Massachusetts based Short Film (Cuba 19:35)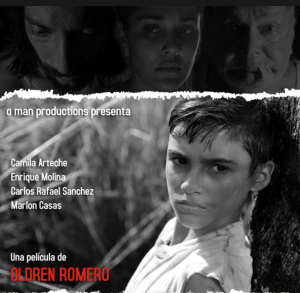 In a place where the eyes of God were the only witnesses, Angel, a ten-year-old boy lives with his pregnant mother, his stepfather, and grandfather is alone and surrounded by pigs. While Angel's life is filled with darkness, his mother cannot see what is happening beneath the vault of her sky. Dir. Oldren Romero.
The Being Who Fell from the Stars – Massachusetts based Short Film (USA 22:08)

An innocent alien crashes on Earth, bringing sound to a silent world. Dir. Jacob Padilla
Schmoopie –  Massachusetts based Short Film (USA 7:00)
Who rescued who?" A woman – distraught over a breakup – has her life change from a simple suggestion. Dir. Mary C. Ferrara.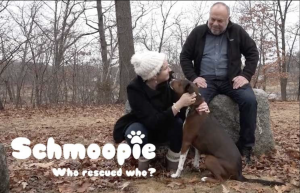 Close to Home – Massachusetts based Short Film (USA 3:57)

Put yourself in another's shoes as we explore core social issues that plague today's society in Ian Stack's CLOSE TO HOME. Dir. Ian Stack. 
Kids Table: What Happened to Alicia? –  Massachusetts based Short Film (USA 14:45)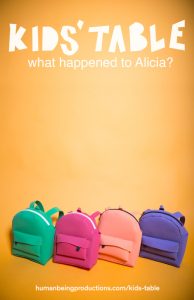 A musical coming-of-age story told with puppets. Ben comes home to help his parents move out of their house. When he comes across an old middle school yearbook, he's taken back to his middle school years, but with an adult perspective. Kids' Table is a collaboration between Boston musician Ben Levin (Bent Knee, Ben Levin Group) and Baltimore director Greg Bowen. Dir. Greg Bowen.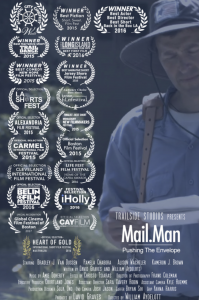 Mail.Man – Massachusetts based Short Film (USA 23:25)
With letters something of an endangered species in this new digital age, "Mail.Man" illustrates their continued importance in a moving but light-hearted fashion, with modern technology still playing an important role. Inspired by a character-driven nod to Frank Capra, the story unfolds through the endearing experience of a veteran mail carrier. Dir. William Aydlott.
Light Me Up – Short Film (USA 14:29)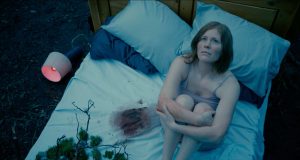 "Light Me Up" is about a couple struggling to start a family. After yet another heartbreaking miscarriage, Ivy follows a sprite into a fantasy world to escape her pain. When presented with the choice to stay or return, she must find the hope and courage she needs to grieve with her husband and start again. Dir. Miri Stone.
Val – Short Film (USA 16:33)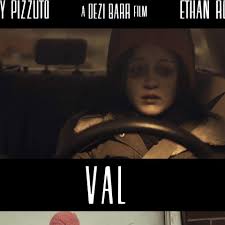 Val finds herself in a situation like many others. Young, pregnant and pressured to do the "right" thing. When her choices deliver her blows she has no control over, what she does next will determine the future for her and her baby. Dir. Dezi Barr.
The Girl at the Library – Short Film (USA 10:00)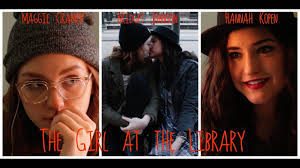 An LGBT+ silence romance film that follows the story of Hannah, a hopeless romantic writer, who goes to a local library every day to write, gets an unexpected surprise from Athena, a hipster musician. The two teenage girls flirt for days and unexpectedly fall for one another. One day, Hannah gets the guts to ask Athena out on a date. She runs after her and finds out Athena may not be the innocent girl she says she is. I was 17 years old when I made this film. Dir. Bridget Johnson.
Ripe Figs – Short Film (USA 8:34)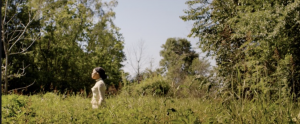 An adaptation of the short story by Kate Chopin, a young woman longs for a world beyond the limited one she lives in, under the wing of her godmother. Prod. & Writer Rachel Grissom.
Path of Dreams – Short Film (USA 24:58)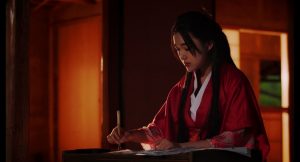 In poetic Japan, Ono no Komachi, a beautiful poetess, strikes a tantalizing bargain with Shosho, a charming and eager suitor. If he comes to write poetry with her for 99 nights, she says they will have the possibility of creating a love more beautiful than poetry. Only on the 99th night, will she take him as her lover. Dir. Tamara Ruppart. 
Break – Short Film (USA 9:36)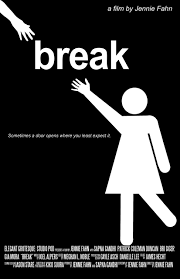 A sullen woman in a mundane, dead-end job, with a demoralizing boss, seeks asylum in the ladies' room, where she begins to receive cryptic notes from the universe. Dir. Jennie Fahn. 
Mrs. Murphy's Confession – Short Film – (USA 25:00)
Unable to connect with her distant husband and eight grown children, Marjorie Murphy tries helping out at Church. She is given responsibility to prepare a group of teen drop-outs for confirmation. Instead, a confrontation over morality presses Mrs. Murphy to articulate convictions she didn't know she had. This leads to a crisis of faith, and a shamefully exhilarating private moment. A playful and distinctive short film that portrays an awkward journey, and raises taboo questions with no thought of delicacy.  Prod. & Writer Catherine Haun.
This is for Us – Short Film (Australia 10:02)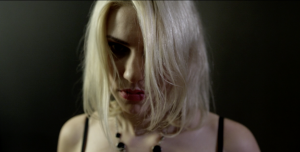 A jaded wife takes a secret lover driving her husband to medication and drinking. An unexpected coming home surprise is a catalyst for the lovers to take ion the world outside. Dir. Roshan Hill. 
Scarlett-Angelina – Short Film (USA – American Film Institute – 9:50)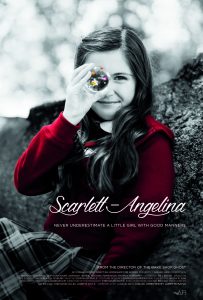 Scarlett-Angelina, the pampered daughter of wealthy parents, takes it all in stride when she is kidnapped by Ralph, who poses as the family chauffeur. Ralph finds out the reason for her attitude when the exchange doesn't go as planned. Dir. Lorette Bayle. 
The Paper Boat – Short Film – (Australia 7:00)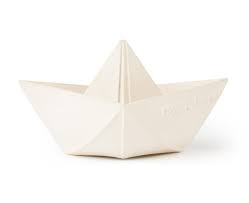 A tech meltdown spurs disillusioned IT consultant Brook to recall her idyllic childhood. She must reconnect with her artistic self or face a monotonous life without passion or meaning.  Featuring a live performance from "Strings on Fire."  Dir. Rachele Wildmare.
Fhedi – Short Film (Egypt 10:56)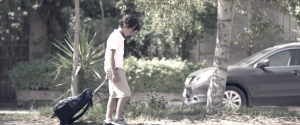 An eight-year-old boy who is constantly bullied at school finds a new definition of power when he is faced by a hard choice. Dir. Anne Abdallah. 
The Bake Shop Ghost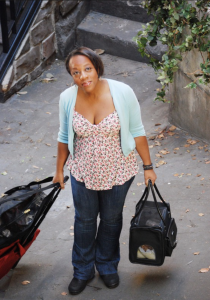 In a haunted bake shop, a determined young woman struggles to find the perfect recipe to satisfy a hungry spirit. Based on a best-selling children's book, this film provides enchantment for all ages. Dir. Lorette Bayle. 
The Christmas Tree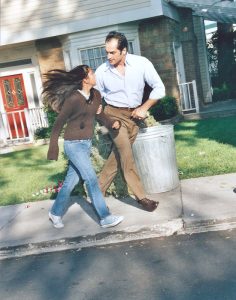 When a Muslim girl brings home her class Christmas tree, she sparks a cultural and religious battle with her orthodox father. Dir. Najla Zaidi. 
A Meditation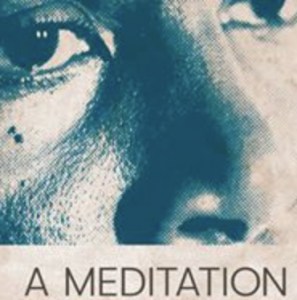 A man who is a little lost finds himself connecting with a surprising woman who shows up to buy the DVR he is selling on Craigslist. Dir. Joe Petricca. 
Heimlich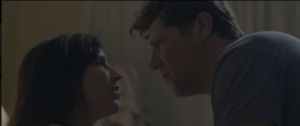 Nina and Alex are married, with their toddler Elsie. Nina's had enough. Dir. Lisanne Sartor. 
Instinct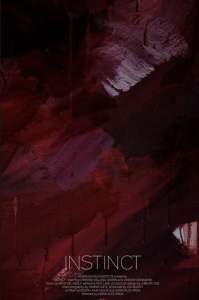 A psychosexual thriller about Isabelle, a lonely gallery owner who meets a dangerously seductive performance artist and discovers they have more in common than expected. Will Isabelle allow herself to let Camila in without giving in to her true nature?  Dir. Maria Arida.
Jerusalem  – Short Film (USA 7:33)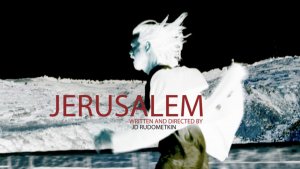 Prior to directing  "Jerusalem," JD Rudometkin composed original music for the play "The Persecution and Assassination of Jean-Paul Marat as Performed by the Inmates of the Asylum of Charenton Under the Direction of the Marquis de Sade" as Musical Director for FLC Theatre in Folsom, California.  Dir. JD Rudometkin.
Song of Hands – Short Film (Iran 19:38)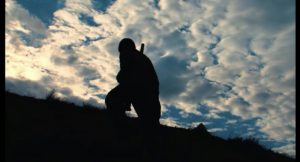 Song of the Hands is the story that narrated by a kid (Hiwa) who is fascinated by music, and accompany other children in this passion. But under the pressure of the traditional and religious environment, his father breaks his musical instrument, Hiwa is hugging the pieces of the instrument when everything changes. Dir. Hamze Zarei.
Burning Smell of Stone – Short Film (Iran 17:43)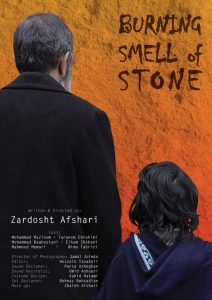 An old man has his community boycott his grocery store, after learning when he had just done. Dir. Zardosht Afshari. 
Kainaattu (Uneducated) – Short Film (India 5:37)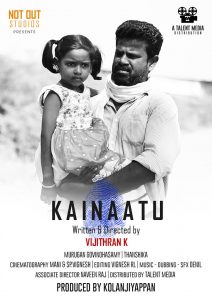 Kainaattu (uneducated) shows the struggle of a rural father who is uneducated but wants his five-year-old daughter to be given the chance to be educated. Dir. Vignesh Vijithran.
A Journey to From Love – Short Film (Qatar 15:00)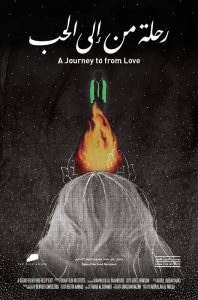 Ashiq's surreal adventure into his inner being from the loss of his love and his journey to acceptance. Dir. Abdullah Al-mullah. 
Free Fly From the Fifth Floor – Short Film (Iran 15:00)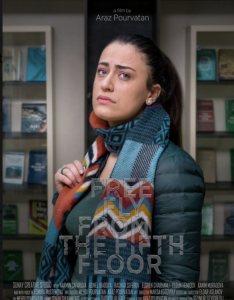 Turkan's father takes her to the university to pick up her diploma in order to apply for a job. But, there is something going on at the university and she is hiding it from her father. Dir: Araz Pourvatan.
The Sweet Sink and Without Color – Short Film (Spain 7:40)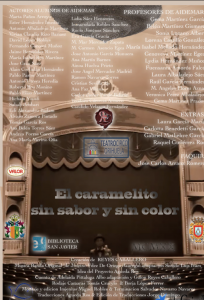 In a far country, there was a famous candy factory that created the most delicious sweets in the world, except for Caramelito, who was born without color or flavor. Dir. Reyes Cabellero. Note: This short film was made with children from a non-profit association made up of families with children with disabilities. 
The Snag – Short Film (France 8:00)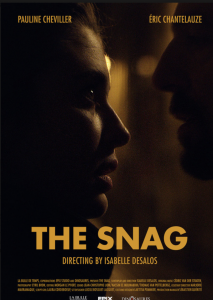 When Camille meet Etienne, there is something more than usual. But she has a secret which will ruin everything between them: she has HIV. When she runs away and then he catches her, the complicity turned to a lack of understanding. Despite their shared desire, those two hearts will hurt each other. Dir. Isabelle Delasos.  
Beneath The Skin – Short Film (USA 22:16)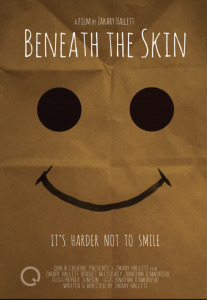 Fox is assigned an uncomfortable task in place of the traditional 21st birthday career assignment, making him vulnerable in a world of conformity. Dir. Zakary Hallett. 
Three Courses – Short Film  (USA 18:55)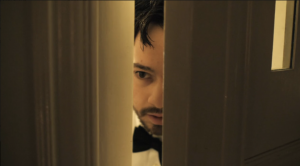 A server with only one guest reservation for the evening struggles with a three-course meal. Dir. Noah Pitifer.
Icons – Short Film (USA 5:10)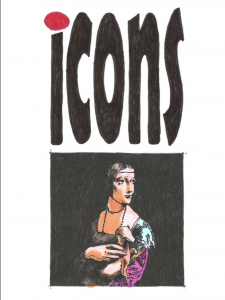 Five hundred years of world art in five minutes, featuring three dozen iconic works rendered with nylon-tip pen and animated old-school style. Each painting is onscreen for three seconds; the transitions between them also last three seconds each. Made up of 2,500 individual drawings, with a musical soundtrack created by the artist. Dir. Ronnie Cramer.
I Think I Need a Drink – Short Film (USA 10:00)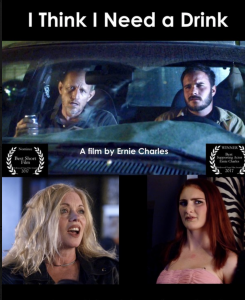 An intriguing and comical story about a detective in search of a thief. He encounters a drunk who helps him, as he discovers more about his own life then wants to know. Dir. Ernie Charles. 
The Newcomer – Short Film (USA 3:17)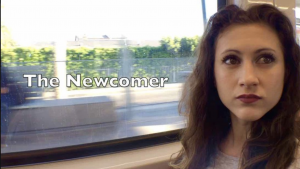 A woman moves to town, meets a man, and discovers a secret. Dir. Tony Mouleart. 
Mumpsimus and Halcyon Discord – Short Film (UK 3:00)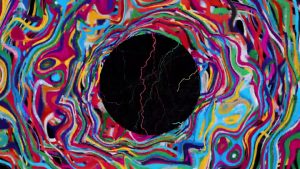 If you are a young person experiencing mental ill health and homelessness, life is far from a walk in the park. This film explores the connections between mental health and homelessness, challenging common misrepresentations in the media. Using the medium of the spoken word, the film questions whether we can ever view issues such as these in an objective way. Dir. Rolf Klein. 
Fathom – Short Film (USA 10:49)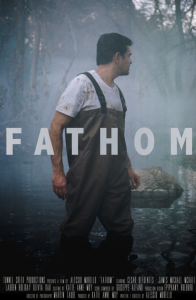 Haunted by the death of his daughter, a fisherman descends into madness while unearthing an environmental scandal. Dir.  Alessio Morello.
In Everyone's Eyes – El ultimo! – Short Film (Canada 6:49)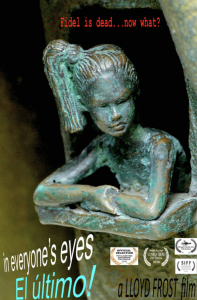 A smiling narrator hides his slyly subversive message about Cuba in plain sight: by singing it! This mirrors the island's reality, where it's dangerous to openly confront the State. Completed after Fidel Castro's death, 'El último!' is a more pointed director's cut of the multiple award-winning musical-documentary 'In Everyone's Eyes (en todas las miradas).  Filmed entirely in Cuba. Dir. Lloyd Frost.