2:45-6:00 – Saturday, October 6.
Woman Filmmakers Showcase 
I, Object – Documentary (USA 7:49)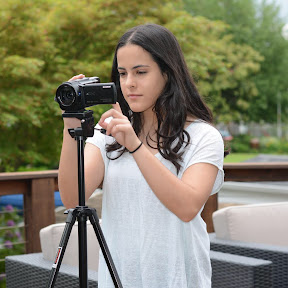 From Hip-Hop to Country, from lyrics like "Put a Molly all in her champagne" to "At the end of the day Honey, I'm still a guy," I, Object will make you pause and think about the music that surrounds us in our daily lives. What are some of the messages that we subconsciously hum along to? Do these objectifying lyrics have an impact on behaviors we find acceptable? This documentary may change the way you view some of your favorite songs. Will you object? Dir. Mia Simmons.
Light Me Up – Short Film (USA 14:29)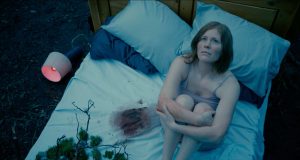 "Light Me Up" is about a couple struggling to start a family. After yet another heartbreaking miscarriage, Ivy follows a sprite into a fantasy world to escape her pain. When presented with the choice to stay or return, she must find the hope and courage she needs to grieve with her husband and start again. Dir. Miri Stone.
Val – Short Film (USA 16:33)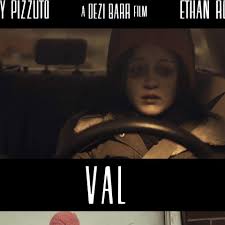 Val finds herself in a situation like many others. Young, pregnant and pressured to do the "right" thing. When her choices deliver her blows she has no control over, what she does next will determine the future for her and her baby. Dir. Dezi Barr.
The Girl at the Library – Short Film (USA 10:00)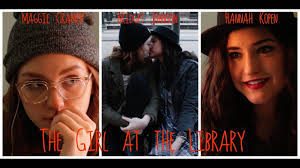 An LGBT+ silence romance film that follows the story of Hannah, a hopeless romantic writer, who goes to a local library every day to write, gets an unexpected surprise from Athena, a hipster musician. The two teenage girls flirt for days and unexpectedly fall for one another. One day, Hannah gets the guts to ask Athena out on a date. She runs after her and finds out Athena may not be the innocent girl she says she is. I was 17 years old when I made this film. Dir. Bridget Johnson.
Ripe Figs – Short Film (USA 8:34)
The Last Doll Lady – Documentary  (USA 21:13)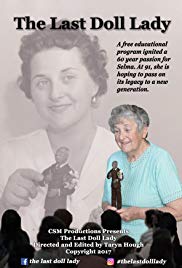 A free educational program ignited a 60-year passion for her. At 91, she's hoping to pass on its legacy to a younger generation before it's too late. Dir. Taryn Hough.
Path of Dreams – Short Film (USA 24:58)
In poetic Japan, Ono no Komachi, a beautiful poetess, strikes a tantalizing bargain with Shosho, a charming and eager suitor. If he comes to write poetry with her for 99 nights, she says they will have the possibility of creating a love more beautiful than poetry. Only on the 99th night, will she take him as her lover. Dir. Tamara Ruppart. 
Break – Short Film (USA 9:36)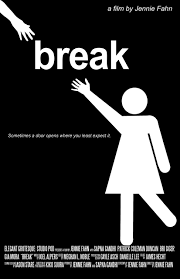 A sullen woman in a mundane, dead-end job, with a demoralizing boss, seeks asylum in the ladies' room, where she begins to receive cryptic notes from the universe. Dir. Jennie Fahn. 
Mrs. Murphy's Confession – Short Film – (USA 25:00)
Unable to connect with her distant husband and eight grown children, Marjorie Murphy tries helping out at Church. She is given responsibility to prepare a group of teen drop-outs for confirmation. Instead, a confrontation over morality presses Mrs. Murphy to articulate convictions she didn't know she had. This leads to a crisis of faith, and a shamefully exhilarating private moment. A playful and distinctive short film that portrays an awkward journey, and raises taboo questions with no thought of delicacy.  Prod. & Writer Catherine Haun.
This is for Us – Short Film & Web Series (Australia 10:02)
A jaded wife takes a secret lover driving her husband to medication and drinking. An unexpected coming home surprise is a catalyst for the lovers to take ion the world outside. Dir. Roshan Hill. 
Scarlett-Angelina – Short Film (USA – American Film Institute – 9:50)
Scarlett-Angelina, the pampered daughter of wealthy parents, takes it all in stride when she is kidnapped by Ralph, who poses as the family chauffeur. Ralph finds out the reason for her attitude when the exchange doesn't go as planned. Dir. Lorette Bayle. 
Q&A session will be held at the end of the session.