2022 Lonely Seal Festival Schedule



Welcome to the 2022 Lonely Seal International Film, Screenplay & Music Festival. Please join us in celebrating some breathtaking accomplishments from 20 countries around the globe. We are thrilled to share them with you at the Regent Theatre, a 106-year-old cinematic gem in Arlington, MA (Boston). I'd like to applaud all our wonderful participants because their creative genius thrived through a highly selective, 12-month process. So, on behalf of Regent Theatre owners Richard Stavros and Leland Stein, the entire Regent Theatre support staff, the 60+ judges here at Lonely Seal, and all of our wonderfully supportive sponsors and marketing partners; The Regent Theatre,  Final Draft, Designware, Hourglass24, Acorns, and The Hammad Zaidi Company, I welcome you to our best festival yet. Hammad Zaidi, Founder & Festival Director.
The City of Arlington's Covid-19 regulations for indoor events is listed on the top menu as "COVID-19 REGS" and are listed below.  
Wednesday, October 5
5:00 PM-6:00 PM Meet & Greet 
Filmmakers, Screenwriters, Musicians, and Composers are encouraged to meet each other and the festival staff.
6:00 PM-8:30 PM 
Running Home: The Run4Water Story (USA 25:32) Clean water activist and adventurer Katie Spotz, best known for breaking a world record as the youngest person to complete a solo row across the Atlantic Ocean, ran 341 miles across the state of Ohio breaking yet another incredible world record – the most ultramarathons run consecutively by a female. Fueling her journey was the goal of funding 11 water projects in Uganda, with every step getting us closer to a world where everyone has access to safe water.
Carrots  (USA 5:45) A local newscaster befriends a blind woman at the plastic surgeon's office.
We All Die Alone  (USA 13:35) The hubris of an inept conflict negotiator leads two warring gangs into an 8-way standoff. The consequences are both comical and tragic.
Beyond The Lake (USA 1:38:34) The picturesque life of a former musician turns upside down when the woman who caused him to quit music moves in down the street.
8:40 PM-11:00 PM 
DOPO YUMEmories (USA 13:16) The short documentary explores Dopo Yume, an NYC-based rock band that gained traction in the late 90s and early 00s but never quite took flight. Told through home videos and present-day narration from the band's lead singer, we experience his memories of the highs and lows, the friendships and community that formed around the music, and the role that fate and tragedy played.
Spoke (USA 21:00) A short documentary about the Broken Spoke in Austin, Texas. 
Oklahoma Breakdown (1:31:36) Mike Hosty is a comedic one-man band legend who can do things on stage that few entertainers in the world could pull off in a live setting.
Thursday, October 6
7:00 PM-9:00 PM Thursday Night Voices Showcase [Block]
The Silent Stage (Turkey 23:51) This film narrates what people in the music industry in Turkey have gone through during the pandemic. 
The Drive To Sing (USA 1:16:15) When choir singing became dangerous, even deadly, in COVID-19, some musicians turned to "car choirs" in parking lots to keep their music alive. See how it began, spread, and gained international attention. Feel how it touched singers and audiences during this time of fear and isolation. 
A live performance from some of the singers in the film will precede the film.
9:15 PM-11:35 AM Thursday Night Feature Film Showcase
Valley of the Shadow: The Spiritual Value of Horror (USA 2:20:47)
Due to its grisly imagery and dark stories, horror is often dismissed as having no redeeming social importance, usually by religious groups. In the new documentary Valley of the Shadow: The Spiritual Value of Horror, director Tyler Smith and host Bill Oberst, Jr. explore the world of scary movies, finding the psychological, emotional, and spiritual complexities within the genre. The result is an academic celebration of film and its ability to engage and challenge its audience.
Friday, October 7
11:00 AM-1:50 PM
Saturday, October 8 
11:00 PM-1 PM Dramatic Shorts Showcase – Session 2
Kill The Butterfly (USA 13:15) Caroline, an artist in her late 20s, arrives at the art opening of Enrique, 60, her abusive former professor.
Static Space (USA 28:43) A young woman struggling to figure out her place and identity inadvertently stumbles across a frequency on her ham radio. She makes contact with an astronaut currently orbiting Earth. The two women are presented with the opportunity to find meaningful connections, even while worlds apart.
2:00 PM-4:00 PM 
FreeWorld – "D-Up (Here's To Diversity)" (USA 5:08) Diversity. One of the foremost qualities in nature that defines our planet. Without it, all flowers would smell the same, every creature would look the same, and all people would be the same. Life would not only be incredibly boring but virtually impossible without the multitude of diverse beings populating our world. The endless variety of colors, thoughts, beliefs, perceptions, styles, desires, hopes, and dreams within humanity alone is astounding.
Rooted (Fiji 4:54) – Rooted' is a music video that portrays the many faces and places of the Pacific. A collaboration between filmmakers and artists from around the region, it is an anthem for strength, unity, and resilience. With dancers and musicians from Fiji, Tonga, Banaba, Rotuma, the Marshall Islands, and the Solomon Islands, the video portrays how art plays a part in our identity as people of the Pacific.
Junior (USA 11:22) Gifted as a teenager, Jérôme "Junior" Simeon was recruited by the top Haitian roots music group "Racine Mapou de Azor" and spent 20 years touring the world. When the lead singer of his band dies unexpectedly, Junior's career comes to a shocking halt, and he suddenly faces an uncertain future for himself and his legacy.
Omar Sosa's 88 Well-Tuned Drums USA (1:39:00) This feature-length documentary is on the life and music of Cuba-born pianist and composer Omar Sosa (b. 1965). Multiple Grammy-nominee Omar Sosa is one of the most versatile jazz artists today. He fuses a wide range of jazz, world music, and electronic elements with his native Afro-Cuban roots to create a fresh and original sound—with a Latin jazz heart.
1:45 PM- PM Cultural Insights 
The Cure (USA 4:33) A chilling and powerful piece by musician Len Bowen (Winnipeg) and spoken word artist Charles Payne (Madison), presented by Visual Theory Films. Inspired by the Tuskegee Study, The Cure explores vaccine hesitancy and the history of medical experimentation on Black and Indigenous bodies.
Moving Together (UK 11:45) This film was inspired by people's lived experiences of loneliness and the stories they generously shared with us, highlighting social, emotional, and existential loneliness.
Through The Ages (USA 4:02) "Through The Ages" is a dance video performed as a duet by a male and female dancer. It is a real heartfelt love story, spanning eighty years of life between this couple. Our video was filmed in and around Central Park in New York City.
Specifically designed for screenwriters, topics include career advancement strategies, the do's and don'ts of development, writing partnerships, getting representation, copyright facts, financing, and other gems you need to know to help you thrive.
12:30-2:45 PM 

LGBTQIA Focus [Block 14]
3:00-4:30 PM

Pod Of Seals Career Strategy Seminar with Hammad Zaidi [Block 15]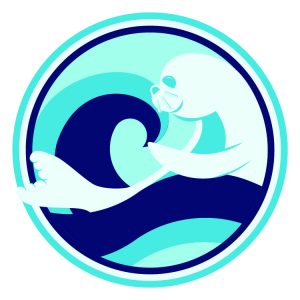 This seminar is designed to help you shave years off your journey in the entertainment industry, by instilling you with the key insight that others won't tell you. Pod Of Seals host Hammad Zaidi is the founder of the Lonely Seal Company Group, which consists of entertainment, social cause, and media-related companies committed to making the world a more magical place. These include Lonely Seal Releasing, an international film, and television, distribution company,  The Lonely Seal International Film, Screenplay & Music Festival, a Top 100 Best Reviewed Festival, Lonely Seal Releasing, an International film, TV and new media distributor, and sales agency, and Lonely Seal Streaming, which launches in late 2022. Hammad is a certified buyer at the world's most significant film festivals and film sales markets, including Cannes, Berlin, Hong Kong, etc, and he is a member of the Producers Guild of America and the Writers Guild of America. In addition, Zaidi is a founder at Hourglass24, a  new crowdfunding platform that focuses on 24-hour campaigns, and he is an early investor/co-owner of Industry Corporation, which created Designware. 
Zaidi has also been a jury member, advisory board member, panelist, filmmaker advisor, program curator, and screener at several film festivals, including Sundance, SXSW, Slamdance, and Flickerfest in Sydney, to name a few. Hammad has also been an adjunct professor and guest lecturer at several universities, like UCLA, USC, Vanderbilt, Chapman, The Watkins Film School in Nashville, Avila University, The University of Kansas, UMKC, and San Diego State, among others. Hammad Zaidi received his Masters of Fine Arts from the UCLA School of Film and Television Producers Program.
Sunday, October 9 
11:00 AM- 12:00 PM 
Between Two Worlds (USA 7:56) Friends from NYC's South Asian diaspora team up to form Junoon Performing Arts. Their mission is to build community by merging their love of Bollywood with their passion for Contemporary dance to both celebrate their heritage and address social issues that have personal resonance, including terrorism, homophobia, and domestic violence.
Shaking A Singapore Spear (Germany 16:57) An animated documentary about the relevance of Shakespeare's classical works for digital natives in Singapore: Live action and animation combined. The film was created in close collaboration with the Shakespeare Institute in Stratford-upon-Avon.
Songs Of Little Saigon (USA 1:36:04) Songs of Little Saigon is a documentary about Vietnamese Americans whose musical talent, hope, and resilience propelled the rebuilding of their lives in Southern California after fleeing war-torn Vietnam.
12:10 PM-2:00 PM 
DOPO YUMEmories (USA 13:06) Dopo Yume is an NYC-based rock band that gained traction in the late 90s and early 00s but never quite took flight. Told through home videos and present-day narration from the band's lead singer, we experience his memories of the highs and lows, the friendships and community that formed around the music, and the role that fate and tragedy played.
Sign The Show (USA 1:35:38) Sign the Show: Deaf Culture, Access & Entertainment brings together entertainers, the Deaf and Hard of Hearing (HOH) community, and American Sign Language (ASL) interpreters to discuss accessibility at live performances in a humorous, heartfelt, and insightful way.
2:10 PM-4:00 PM 
Get It On Jones (USA 19:44) A small-town private investigator in the 1970s works to keep his home safe.
Frank Bey: All My Dues Are Paid (USA:1:28:00) In 1977, soul-blues singer Frank Bey quit singing after a deal went wrong with James Brown. Forty years later, Frank was invited to record a CD in Nashville with Buddy Guy's record producer, fulfilling the dream of his lifetime.
5:00 PM-7:30 PM  In His Life: John Lennon's Birthday Celebration
8:00 PM-9:00 PM Awards Ceremony 
9:10 PM-11:00 PM The Kids Are Alright (1979 "Rockumentary" about The Who)
7:00-8:00 PM – Awards Ceremony [Block 21]
Celebrate the festival one last time as we give out our awards to the best of the best creators at our festival.
_________________________________________________________
10:00 AM-12:00 PM Monday Morning Showcase
Surfing To Survive (Australia 30:02)  Surfer and surf coach Karin Ochsner can overcome immense health challenges through the power of the ocean. 
Sweet Disaster (Germany, 1:30:00) A late-in-the-game pregnancy and the sudden ending of a relationship are not necessarily catastrophic. Combine the two, and it is like throwing fire accelerant on charcoal.
12:00-12:55 PM Indigenous Day Showcase 
Our Mob (Australia 5:02) Brenda Saunders' Nan lived in a tiny workers' cottage next to the boot factory near the Redfern station. Perplexed by the twists and turns of family life, the ties that seemed to grow more complicated year by year, she learned her Nan was part of the Stolen Generation, constantly looking for family members, with a tangle of knots too sad or too hard to undo.
We Are Still Here (USA 5:56) In a powerful story of resilience and survival, Otgadahe Whitman-Fox, a First Nations Mandan, Hidatsa, and Arikara woman from North Dakota, re-enacts the true story of her grandmother. Wracked with fever from smallpox caught from infected blankets, she is left behind so that her tribe can survive. Dragging herself to be submerged into the icy waters of the river, she calls on mother earth and survives to rejoin her tribe, renewed and strong.
LOKO ( Peurto Rico, 19:16) A Nuyorican bruja receives a visit from her ancestor during meditation and decides to move to Puerto Rico to live off the land like her ancestors, but native life is tougher than expected.
The Old Man Next Door (New Zealand 15:00) 
Matiu, a war veteran who struggles with PTSD and agoraphobia, cannot leave the safety of his home since his wife's passing. Shy student Yvonne from next door, his only visitor in self-imposed isolation, struggles with her mental health. Distraught when her boyfriend leaves her, she stops taking her medication and soon spirals out of control. Matiu is the only witness to her descent into madness, which threatens her life. He must find the strength to cross the threshold and save her or remain a prisoner of his fear.
I Am The Warrior (Canada 7:52) A Residential School Story. A mother and daughter Fox have a poor relationship. The daughter wants to right the residential schools' wrongs and is committed to making her mother this way. She becomes the Warrior in her thoughts to save the young version of her mother, only to find her mother is the true Warrior after surviving Residential School.
1:00 PM-2:30 PM – Film Accessible Showcase 
Letitia (UK 9:54) Letitia is a singer/songwriter diagnosed with bipolar disorder. She has stopped her bipolar medication, intending to manage her mental health using alternative methods. She talks about her struggles and spirituality as she follows her new life.
The Positive Energy Of Gods (France 109:44) Their music is a surge of electric rock. Their lyrics are wild poetry. Accompanied by four musicians, Stanislas, Yohann, Aurélien, and Kevin are the singers of the band Astéréotypie. They are autistic young people coming from a medical and educational institute, they reveal their jarring universe and singular style on stage. They blow the wind and howl anger.
2:35 PM-5:00 PM Documentary  Showcase 
Growing Peace In The Middle East (USA 17:16)A 7th grader from New York is inspired by a visit to Sindyanna of Galilee in Israel – a unique non-profit organization led by a team of Arab and Jewish women working together to create social change from the ground up. He spent the year during the pandemic inspired to document the new hydroponics project at Sindyanna, which strives to enhance Arab-Jewish cooperation while creating economic opportunities for Arab women.
Candyman's Gold – (USA 1:46:00) The inventor of Jelly Belly Jelly Beans, David Klein, is giving away a candy factory in a nationwide gold ticket treasure hunt.
XXX
5:00 PM-6:50 PM Dramatic Shorts Showcase – Session 1
Harbor (USA 19:21) Harbor is a queer, modern Celtic/ Norse fairy tale and "ghost" story about living life in the in-between.
Nothing Is Going To Change (USA 16:05) From 1984-1995, Geoffrey Driscoll recorded a daily video diary. Now Jordan, a video technician, watches Geoffrey's life unfold as he transfers each videotape.
A Maiden Made Not of Clay (Japan 6:00) The setting of this story is early modern Ireland. Many battles broke out. The bard harper keeps playing the harp with recalling his memories. His mind is stuck in the past and couldn't be happy until he notices the incredible truth.
Gray Area (USA 17:24) Kate Gray struggles with a full-time career as a therapist, raising four young children, past personal traumas, and marriage. In an attempt to hold it all together, she turns to alcohol. As Kate spirals down through the "gray area" of addiction and anxiety, she must choose to reach out for help or drown in her despair.
Bacon 'N' Laces (USA 19:20) A single dad of three boys manages a diner. But, there's more to John than meets the eye.
Like The Girls Who Wear Pink (USA 6:14) A time-traveling video finds its way to 1981. A plea from the future serves as a warning, woven together with hope and encouragement, for a young autistic girl. And perhaps for us all.
I/O (USA 5:33) A man struggles to reveal to his girlfriend that he's been dating her through his robot.
Cloud Boy: An Autistic Journey (UK 3:40) Cloud Boy journeys through his insecurities and issues growing up. But as college approaches, he decides to become a more independent person. A semi-autobiography about the experiences of living with Autism.
The Candy Tin (USA 14:30) An Irish immigrant picks up a gleaming "Ruth's Home Run" candy tin in a general store in 1920s America. From the rocking 50s to the dour 2000s to The Future, the candy tin travels through modern America. The Future is The Past.