2022 Screenplay, Play & Musical Offical Selections


THE 2022 LONELY SEAL INTERNATIONAL FILM, SCREENPLAY & MUSIC FESTIVAL CELEBRATES BREATHTAKING ACCOMPLISHMENTS AT THE

REGENT THEATRE,

A 106-YEAR-OLD GEM IN ARLINGTON, MA (BOSTON). 

BELOW ARE OUR 31  SCREENWRITERS AND PLAYWRIGHTS. 

ON BEHALF OF

 

OUR WONDERFUL SPONSOR

FINAL DRAFT 

AND EVERYONE AT LONELY SEAL AND THE REGENT THEATRE, WE WELCOME YOU TO ENJOY OUR WONDERFULLY TALENTED WRITERS WHO ALL HAVE STORIES "ACHING TO BE TOLD." 
Dramatic Feature Film Screenplay 

The Burden of Light – Helen Alexis Norov 
A door opens, and the dust settles as Anu enters an abandoned Parisian apartment that has been locked since 1939. The pre-World War II time capsule has remained untouched since her Great Aunt Hélène departed from France. As she looks through Hélène's long forgotten belongings, Anu discovers that her great aunt was briefly engaged to a French photographer and writer (Étienne;) however, the threat of WWII had ended their relationship and resulted in Hélène immigrating to New York.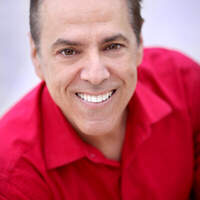 Serenade of the Vulture –

Joseph Dionisio
After a Palm Beach billionaire kills a man in a hit-and-run accident, the only witness — a homeless Asian-American woman with a genius IQ — emerges to blackmail him.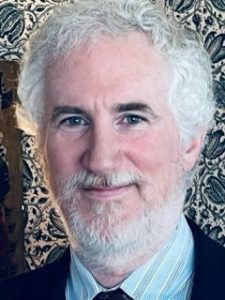 Three Rivers Meet – Craig Stewart
In 1869, a young Native American woman received a vision. Pursuing her vision, she flees her newly-formed reservation and begins a harrowing journey of intrigue, temptation, and love beyond her imagination.

Goodbye, Cruel World – Matt Porter
In a not-too-distant future ravaged by war and unrest, Lynn (30s), fed up with life and ready to die, travels to the best and most expensive Self-Determination Center in the world (essentially a spa that euthanizes) with the intention of ending her life in style.

Safi, and the God of Death – Ashri Gyorgi
Safi Amar, a young Syrian refugee girl, and a high school soccer team from an NM pueblo find themselves swept into a web of supernatural intrigue when an ancient Aztec curse is unleashed upon a Haunted House exhibit — turning it into a real-life chamber of terrors

.

Stop Loss (Xander) – Ramona Leigh Taylor
After a near-fatal accident leaves him in a coma, an Army Ranger is in a race against time. Any hope of returning to consciousness requires him to survive a dangerous journey through his subconsciousness.

Lured – Frank J. Avella 
In Russia, vigilante groups lure gay men via the Internet and Phone Apps and abduct them to "out" them, humiliate them, and often torture them. And these gangs capture the encounters on the video to post on social media. In LURED, one group decides to turn the tables.
The Scenic Route – Glenn Pulliam Shay Pulliam
Curtis Knight: hardware store owner, husband, father, and nicest person in the small Georgia town of Auster Valley. A man too busy to enjoy life loses his wife and young daughter in a car wreck. What he wouldn't do to go back to when his family was alive, to do things right, and show them how important they are to him. After dealing with his grief, he finds himself in an alternate world one week before the car accident. This world is like his, except his wife and little girl are still alive. Curtis finds out there is another version of him in this world as well, only this version is a serial killer. Curtis must find a way to keep his family safe this time, even from himself.
Hand – Brandon Trask 
A severed handheld for ransom. Talking canine suffering from PTSD. A bank heist. Gulch Creek is unraveling at the sutures.
A Long Way Home – Steven Bogart
An orphaned dragon raised by a reclusive duck must rediscover her true origins when a treacherous army threatens the only home she's ever known.
Thin Ice – Buffy Cautela
Claire, a freshman goalie on a high school girls' hockey team, must learn to value herself and her sexuality when faced with peer pressure, competitive teammates, and an abusive coach.
Script Accessible – Feature Film Screenplay on Disability Stories

Amy and Angel – Julia Verdin, Deedee Benkovich
Shy 16-year-old Amy just wants to dance, but her deafness causes her dreams to be shattered when she is bullied out of dance class. Finding the most unbelievable new dance partner, her neighbor's neglected dog, they perform a spectacular routine that lands them on a national TV talent show where they compete against her former dance crew.

Ramona Leigh Taylor – Fifteen Divide
Against the wishes of the American government, Muhammad Ali takes on a dangerous mission to rescue fifteen Americans held in Iraq following the 1990 invasion of Kuwait. 
Colorado Caliber – Karan Talwar
As a man prepares to be executed on death row, a journalist preps him for a TV interview, and he recounts his earlier life and the mass murder he committed.
The Impassioned Buckler – Rob Byrnes
When his daughter is accepted to a prestigious high school, a single dad suffering from the Pseudobulbar affect resorts to entering an elimination boxing tournament to pay her tuition.
Dream In Color – Susan "Sam" Madden
A humorous horse lover learns to dream again after diabetes robs her of her vision. Sans sight, she surpasses her wildest dreams, changing the rules for all disabled dreamers and stumbling upon love along the way. True story, a little funnier in retrospect.
Script Accessible – Short Screenplay on Disability Stories

Call Me Nevada –

Alexander Julian III

 
An old alum remembers a most unusual classmate…

The Girl and the Tractor – Lucas Pimenta
What if, instead of a wheelchair, people saw an airplane, a spacecraft, or even a ship? Georgina, better known as Gina, is a child with a huge imagination who believes in the possibility of her wheelchair being a tractor. Her life is transformed when she discovers infinite possibilities inside a hospital after her father is hospitalized.


Perception – Robyn Babina
A seemingly perfect family has a secret they aren't willing to share or discuss, even though it negatively impacts them similarly and extremely emotionally.

Poor Little Boy – Luca Mannea 
A little boy struggles with two children over something that's troubling him.
Stories Aching To Be Told – Feature Film Screenplay 

Henry P. Gravelle – The Mulligan Caper
Leaving a harsh life for the freedom of the rails, a young man learns the importance of survival, friendship, and love within an ever-changing world, especially when the past catches up.
Comedy Feature Film Screenplay
Alexia Kosmider, Marianne Messina – Milkweed Manor
The arrival of smoldering Vietnam Vet Charles brings disruption into the orderly routine of Milkweed Manor, assisted living. Recovering from recent knee surgery, Charles attracts the resident husband-hunter, Dorothy, who sets her wiles on him, even as he becomes intrigued by a fellow bibliophile living at the Manor, Emily. Emily's tentative steps to claim a life around simple pleasures are repeatedly interrupted by the cajoling presence of her well-meaning but disconnected daughter Elizabeth who wishes to relocate Emily to Florida, far away from the Manor, her beloved garden, and its precious monarch butterflies. As Emily avoids Elizabeth and the topic of Florida, she and Charles strike up an unlikely romance. But like the milkweed Emily plans to plant in the Manor's garden, they must first weed out a series of hilariously riotous misunderstandings for their romantic commitment to flourish.
Short Screenplay 

Solitude – Knial Saunders
A vignette following the burgeoning sexuality of a queer black teenager forced them to make the painful choice between conforming to his family's expectations or romantic love and, ultimately, self-acceptance.

On the Last Day – Rachel S. Thomas
A deceitful actor faces reckoning at the hands of a zealous extra for betraying his director wife during a macabre stage production.
What's The Worst That Can Happen – Joseph Michael Leone
A man experiences the worst day of his life after receiving $6.66 change at 6:06 am on June 6th.
Farm Club – Joseph Michael Leone
Like Fight Club, but with farm animals.
Aise 18 – Madeline Tsai 
A college student goes to her college library only to find a secret. She ends up in a mysterious hallway where she witnesses the librarian murdered and is nearly murdered herself. She manages to escape the hallway, only to find that the librarian is alive.
Cherry Sorbet – Daniel Latch 
A guy goes into a convenience store and pretends he doesn't know what to buy.
Play & Musical 

Tabloid, The Musical  – Marta Jorgensen
After being disgraced, A famous playwright takes on an unscrupulous tabloid media mogul in a place we call the Tabloid World and beats him at his own game.
Wilda – Hallie Jane Stephenson
In the heart of the wilderness, Henri, a beloved woodcarver, and his wife raise their children Wilda and Robin in an isolated town called Woodsmuffen. One night their cottage is set ablaze suddenly, killing Henri's wife and fatally wounding his two young children. Using his magical axe, he carves his children out of wood, bringing them back to life. The two teens find it difficult to navigate their new lives, as people made of wood are frowned upon by those following the cruel town blacksmith Fowler. Wilda and Robin must navigate their new challenges, confront a sinister force living in the town, and find hope, love, truth, and redemption.