All Script Accessible & Film Accessible Submission Fees are 50% less than other categories.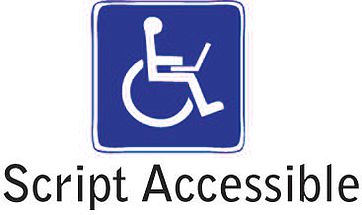 A message from Script Accessible founder Hammad Zaidi
EMBRACE ABILITY.
These two simple words are our bedrock. The development process of creating "Script Accessible" started several decades ago, when a head injury turned my healthy six-month-old body into one that would someday house a writer that types with one usable hand. Since then, I've spent my entire life embracing my abilities, rather than my inabilities. It's that passion that I created the "Script Accessible" screenwriting contest. My mission is to encourage writers with disabilities to make their voice heard and to inspire all writers to create more stories with disabled characters.
"The globe is our community and we strive to inspire every inch of it."
Script Accessible was housed at the Slamdance Screenwriting Contest in 2009-2010 and was sponsored by WGA-West. Gia Milani, our 2009 winner, "All the Wrong Reasons," which was announced during Slamdance in January of 2010,  not only went on to be produced, but it won the Discovery Award of the 2013 Toronto Film Festival.
We're excited to bring "Script Accessible" it back in 2019 as one portion of our screenwriting festival.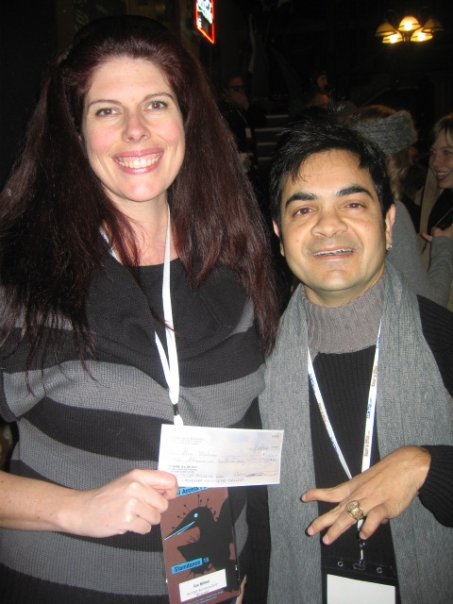 Gia Milani, "All the Wrong Reasons," with Hammad Zaidi.

R. Ian Simpon, "Below The Waist," with Hammad